Lighting Ideas for Driveways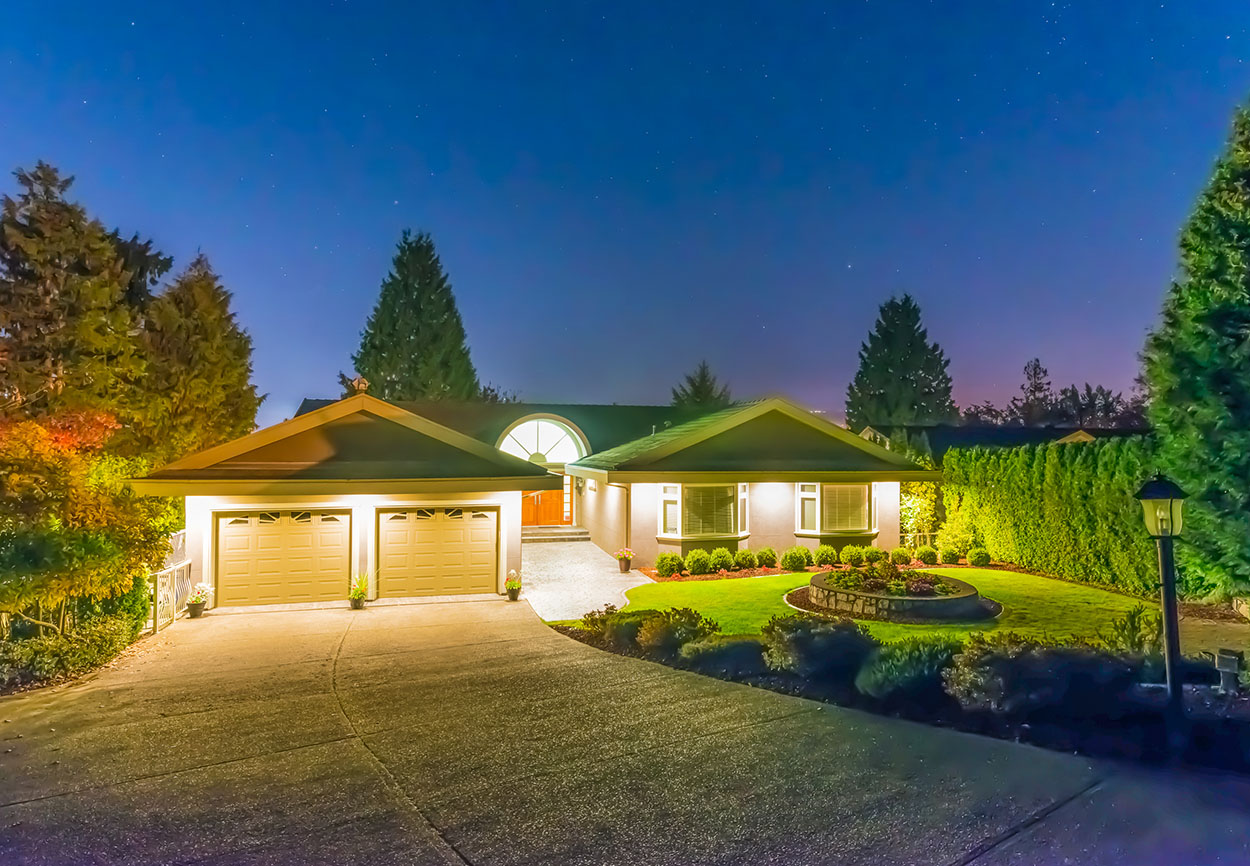 Driveway lights are an excellent addition to any property. Not only can they prove to be a great design feature, but they can also help to boost your building's safety and security, offering extra illumination when natural lighting is low.
At YESSS Electrical, we're expert suppliers of all forms of lighting, including driveway lighting and other forms of outdoor and garden lighting. In this guide we'll provide you with our top 7 driveway lighting ideas to help ensure that you, your family and your guests can enter and exit your property safely, reducing any risk to you and your vehicles.
Factors to Consider When Selecting Driveway Lighting
It's easy to get overly concerned with aesthetics when choosing lighting for your driveway. Although this is an important factor, there are other elements that you must consider when deliberating on driveway lighting ideas. These include:
Quality of lighting
This is an essential factor to consider when choosing driveway lighting. After all, the whole point of driveway lighting is to provide clarity for drivers entering the property. You'll need to ensure that you select quality outdoor lighting products that are capable of illuminating your driveway for optimum visibility whilst driving. You should also ensure that the driveway lights you select are positioned in the right places in order to provide effective lighting.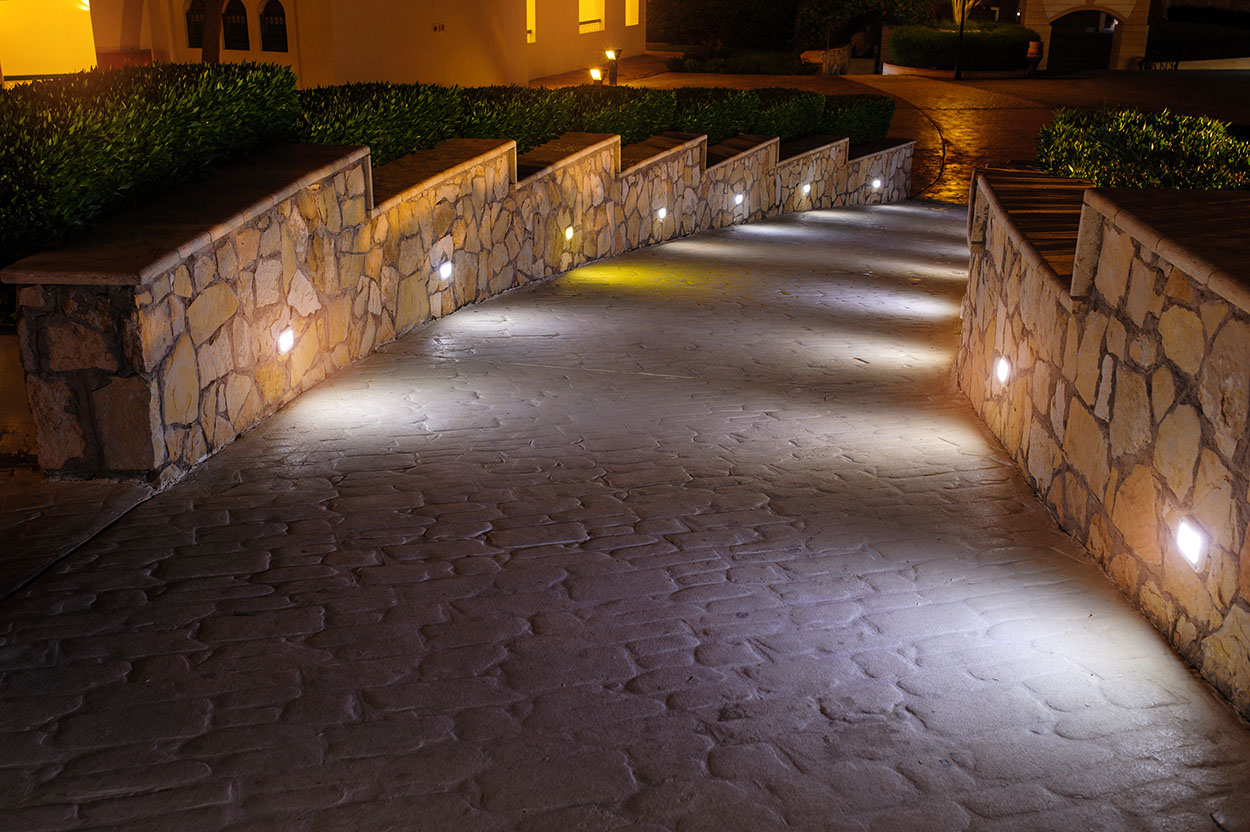 Energy efficiency
With the rising prices of energy, efficiency is more important than ever. Thus, you should aim to use your driveway lights in an efficient manner to enable energy savings and cut costs. Driveway lighting LED products are a superb solution for energy saving, as they provide a powerful source of lighting without using excessive energy, they're also longer lasting than standard incandescent light bulbs.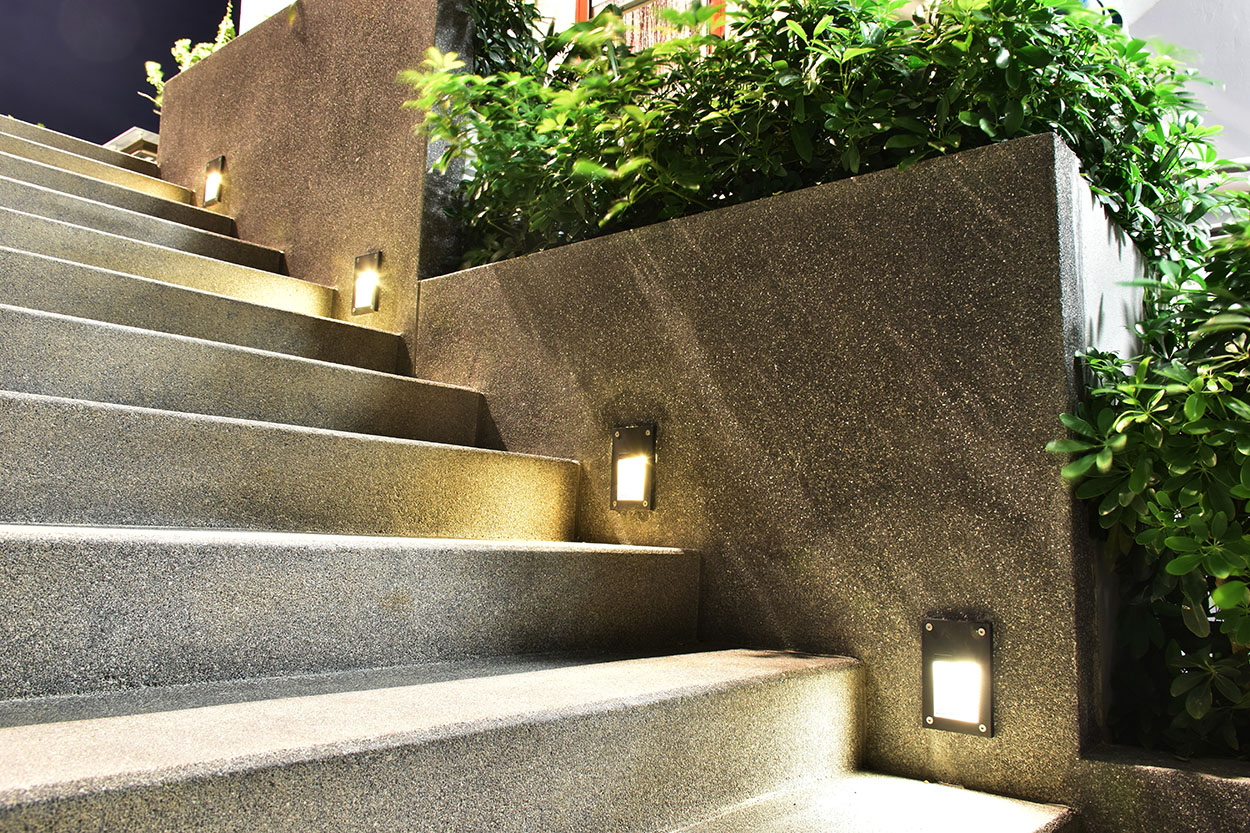 Security
As aforementioned, driveway lights can increase the levels of security at your home by providing extra clarity during evenings and night times, and helping to deter intruders from your home. You should therefore consider which type of driveway lighting will provide your home with the best level of security.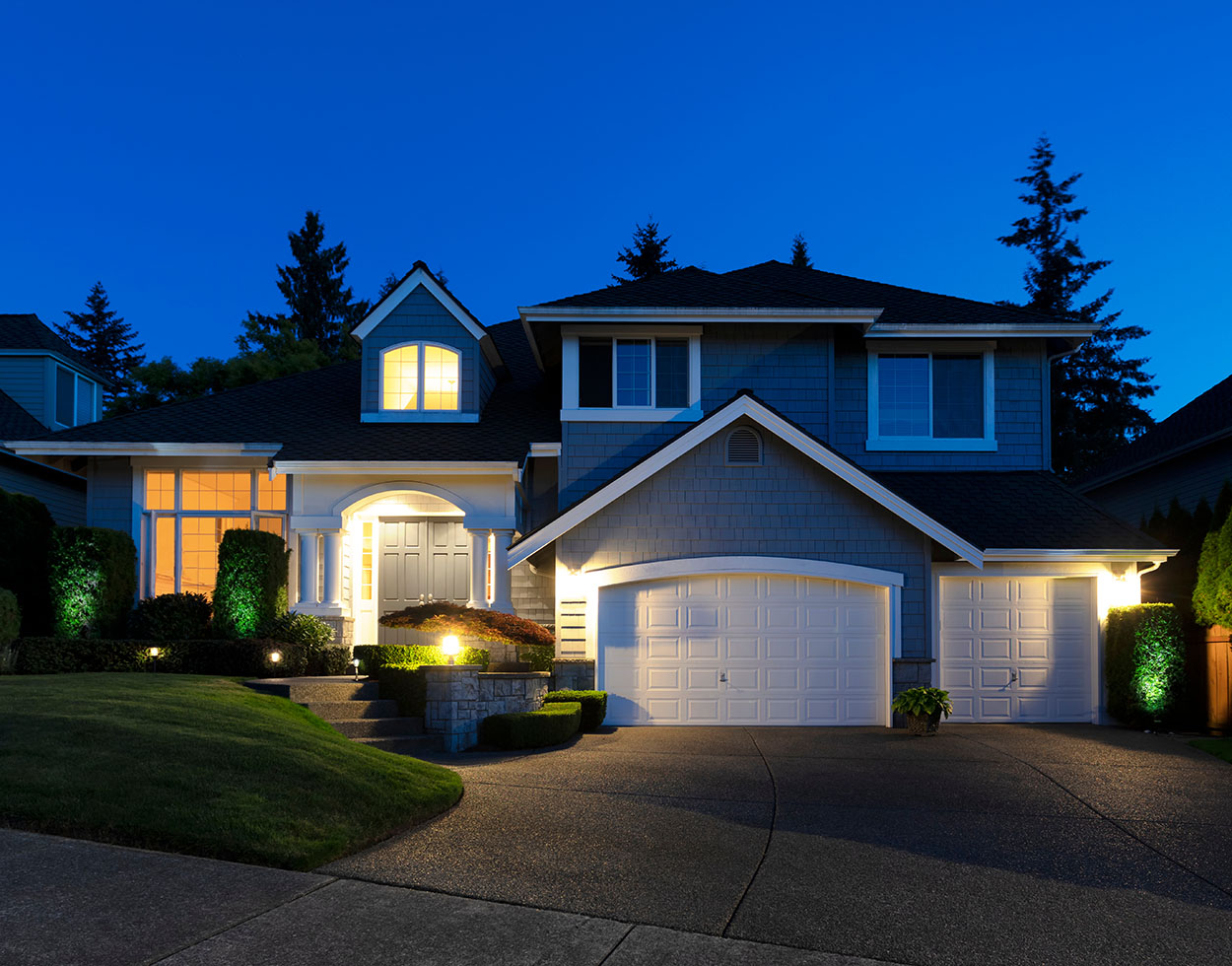 Top 7 Driveway Lighting Ideas
Even the most experienced of drivers can make mistakes when their view isn't clear upon entering a driveway. That's why driveway lights are an important feature – the last thing anyone wants is to have to fork out money for repair costs due to an unseen object or corner on an unlit driveway. You protect your car and home, and also boost your properties aesthetic by investing in driveway lights.
Here are our top recommendations for the best types of driveway lights for your property:
1. Be bold with Bollard Lights
Also known as post lights, bollard lights are a popular type of outdoor light that can provide great illumination to your driveway and pathway, making it easier for you to manoeuvre around in your vehicle. Recognisable by their long, vertical frame, post lights can be louvred, square, round or flat topped; they are also available in different colours and styles such as stainless steel and black to suit the décor of a range of different properties. If you're looking to increase your property's energy efficiency as well as its light quality and safety, you could choose to get driveway lighting LED bollard lights fitted as these have lower energy consumption rates and also tend to be longer lasting than standard light bulbs.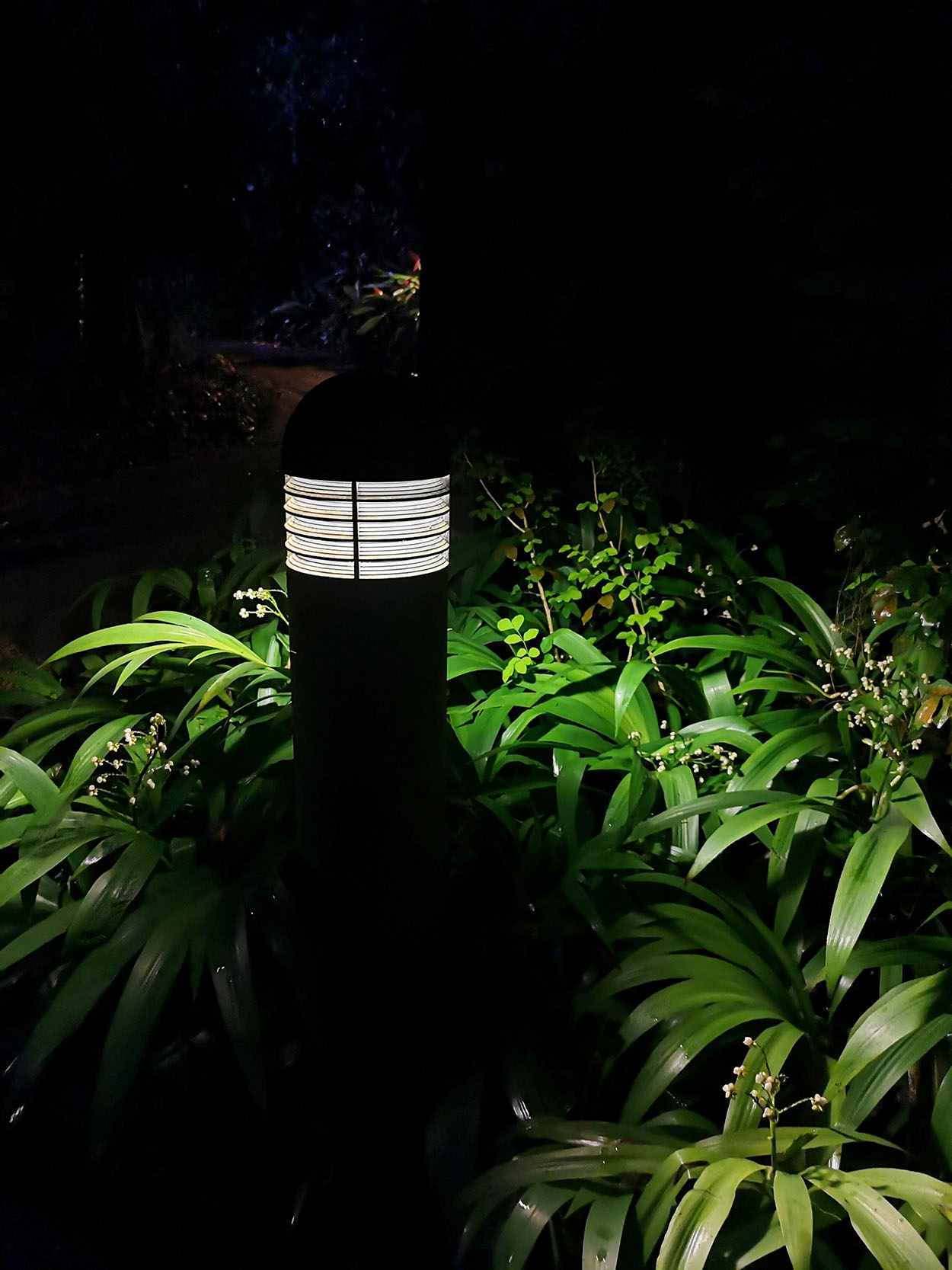 2. Illuminate the path with Ground Lights
Another popular type of driveway lighting, ground lights can provide you with the ideal illumination you need for your property's driveway. Uniquely, ground lights are placed within the surface of your driveway path, providing a low level, signature, modern and stylish look. It is usually safe for you to drive over the ground lights fitted into your driveway, however you can opt to have them positioned on the outer area of your driveway instead. Groundlights can turn on automatically when a low level of natural light is detected, or they can be programmed with motion sensors to switch on when they sense movement on the driveway path. Either way, recessed downlights are a useful and innovative driveway lighting idea, and you can boost the appearance of your driveway with the numerous colours and styles of downlights available to choose from.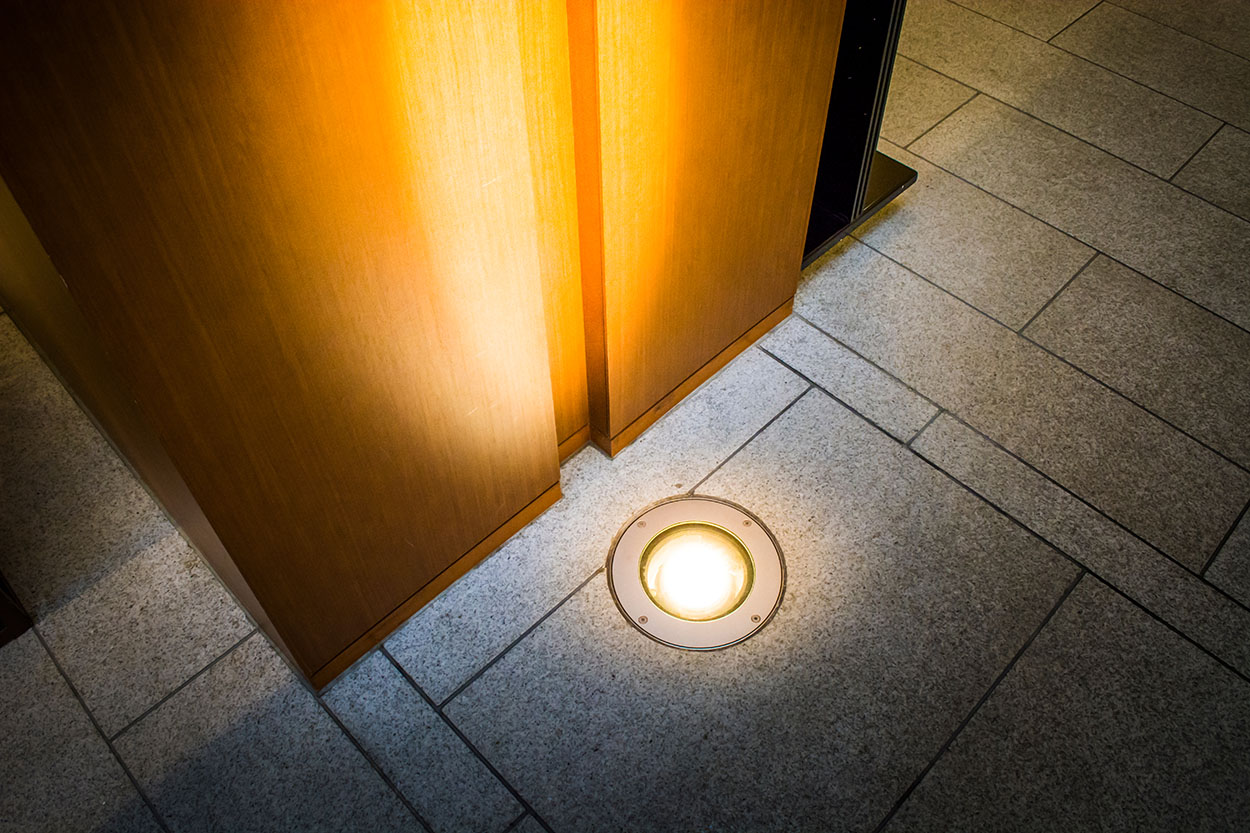 3. Get greater flexibility with Spike Lights
Another great choice for driveway lighting, garden spike lights offer flexibility and superb illumination. Spike lights get their name from their 'spiked' pole which can be mounted into the ground near your driveway to provide better visibility and security. Spike lights can be easily adjusted, so you have the flexibility to change the direction of the lighting provided, another useful feature for driveways and gardens. These lights are also available in a range of different styles and colours, such as stainless steel, black and graphite.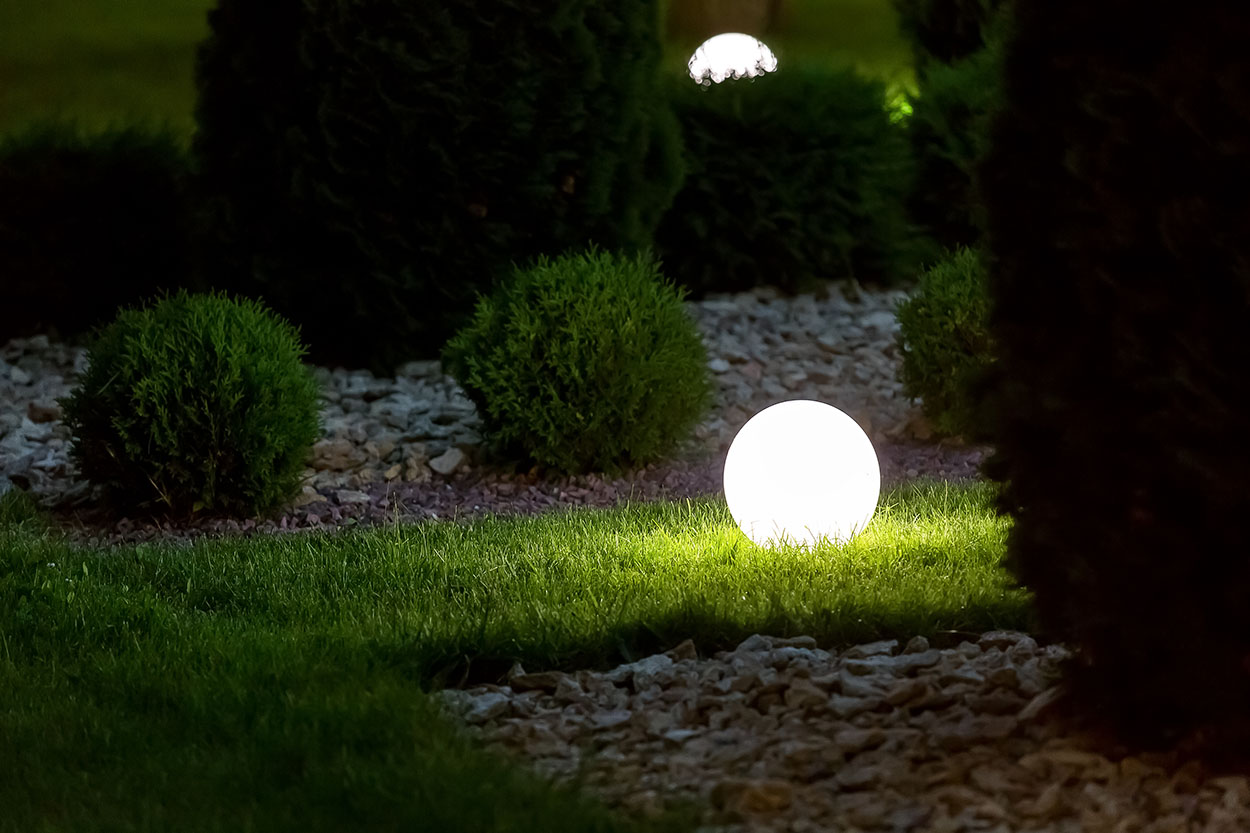 4. Innovate your driveway with Brick Lights
Is your driveway made of bricks? Or do you have a brick wall around your driveway path? If so, brick lights are a stylish and modern feature to add to your property. These lights are discrete yet powerful, creating a unique ambience to any outdoor space whilst conveying style and innovation. Recessed brick lights are available, plus LED brick lights are also an option for those looking to keep their energy consumption to a minimum.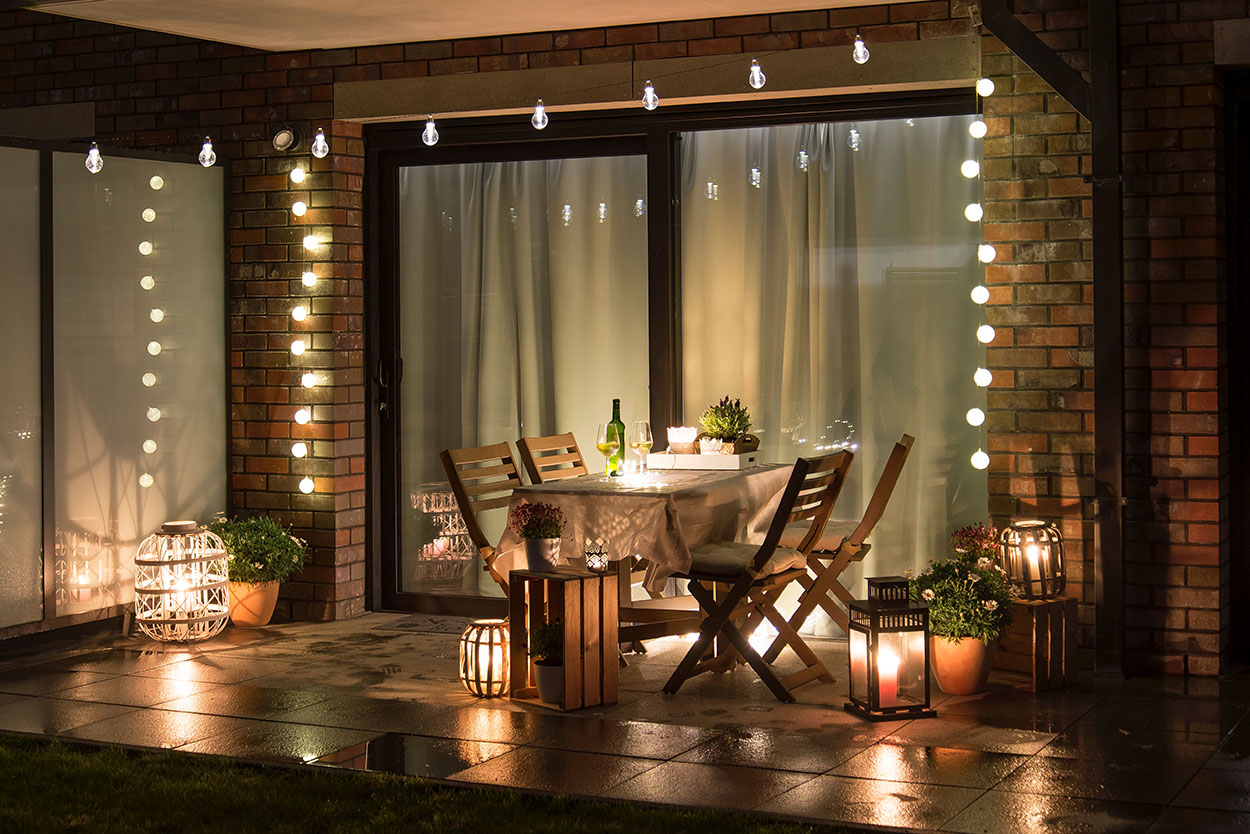 5. Enhance visibility and aesthetics with Wall Lights
Wall lights are another great option for driveways. If you have walls along your driveway, wall lights can be placed here to provide better clarity for residents and guests.
Does your driveway lead to a garage? If so, you can also place outdoor wall lights on your garage walls to ensure that you can enter the space safely. Like most driveway lights, wall lights are available in a range of styles and colours, so you can rest assured that you'll be able to find suitable driveway wall lights for your property décor.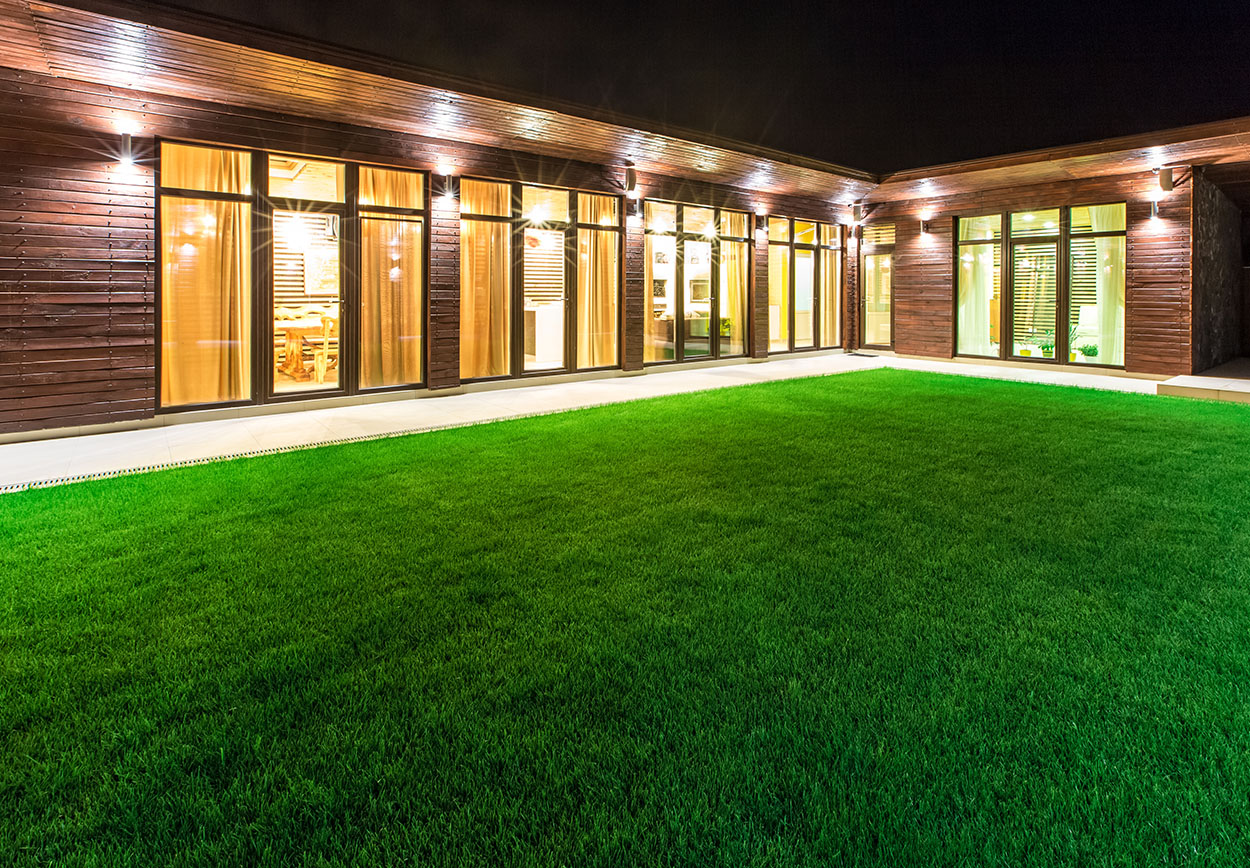 6. Create an enchanted path with Lanterns
If you want to add an extra layer of sophistication and style to your property's outdoor aesthetic, installing lantern lights on your driveway is the way forward. A classic style of lighting, lanterns are available in a variety of styles, including wall lanterns, pedestal lanterns and post lanterns. Each of these styles can help to make your driveway more aesthetically pleasing, creating an "enchanted garden" look that is sure to impress both visitors and passers-by.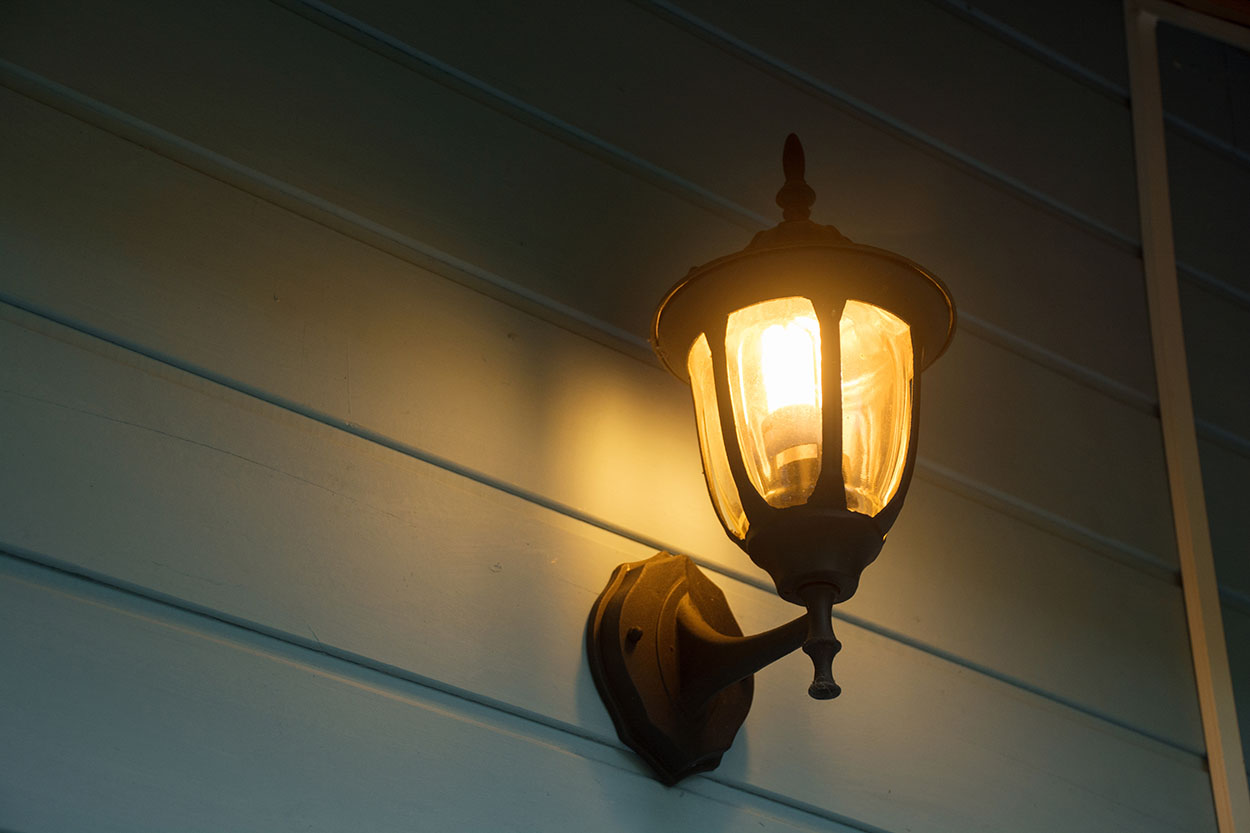 7. Try Moonlighting with Downlights
Finally, downlights are also an option for illuminating your driveway. If you have walls or fixtures around your driving path, or a garage at the end of the driveway, downlights can be placed in these spaces to provide a spotlight effect as you drive. Additionally, depending on the style of your driveway, downlights can be positioned at different heights to create a more unique style and ambience.
An increasingly popular and innovative effect that can be created with downlighting is moonlighting – which involves downlights being installed into nearby trees. This feature enables lighting to shine naturally through branches and leaves, providing excellent illumination for driveways, patios and lawns.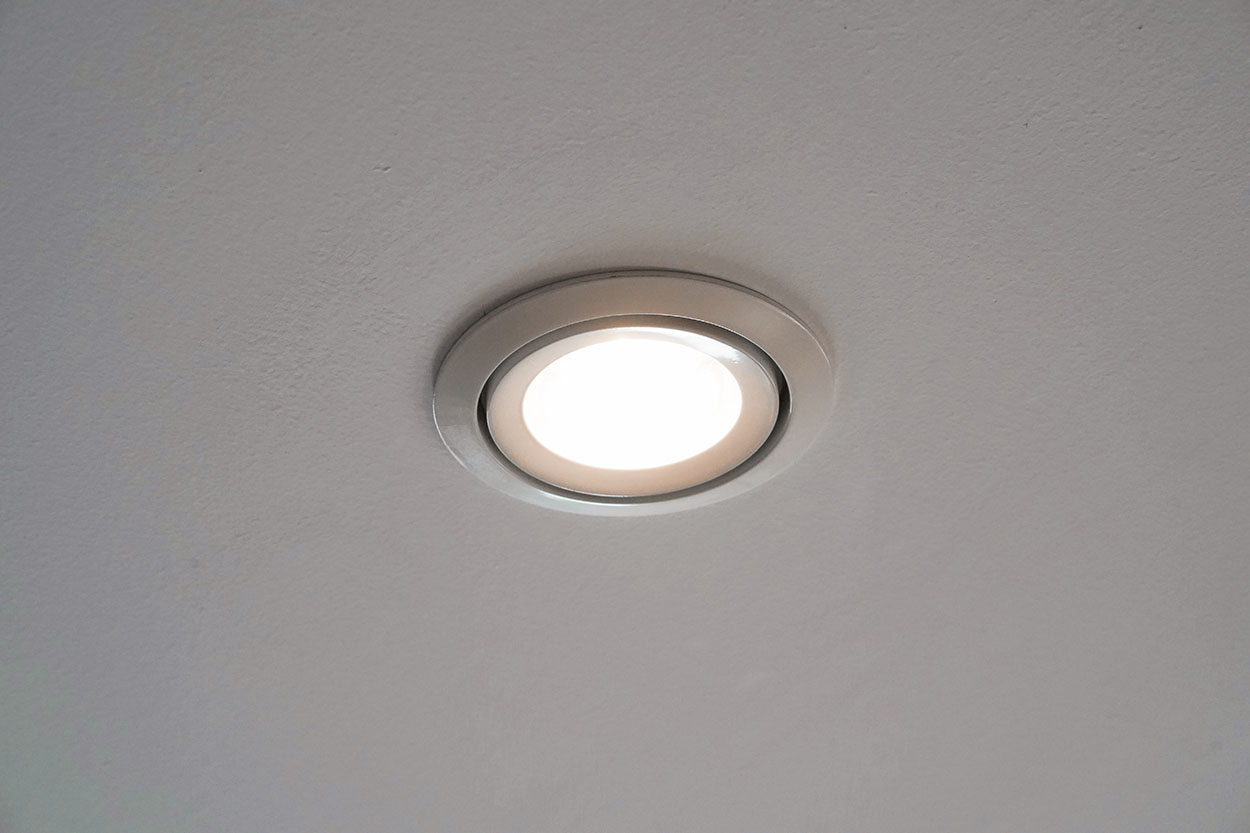 Light Up Your Driveway with YESSS Electrical
Want to illuminate your driveway with stylish and effective outdoor lighting? Look no further than the superb range of outdoor and garden lighting products available here at YESSS Electrical. We stock everything from downlights to lantern lights, bollard lights and brick lights, plus much more!
We're a team of lighting specialists and we can help you find the perfect driveway lights for your property. We know how important security and visibility is for properties with driveways, so we aim to supply the best driveway lighting product to meet the needs of every home. Furthermore, your safety is our priority – so all of our products are premium made with excellent technologies to ensure that you are never put at risk.
Browse our diverse collection of outdoor and garden lights today, or contact our friendly team on 01924 227941 to discuss driveway lighting ideas in further detail.