Outdoor Lighting Ideas: Elegantly Frame Your Garden Space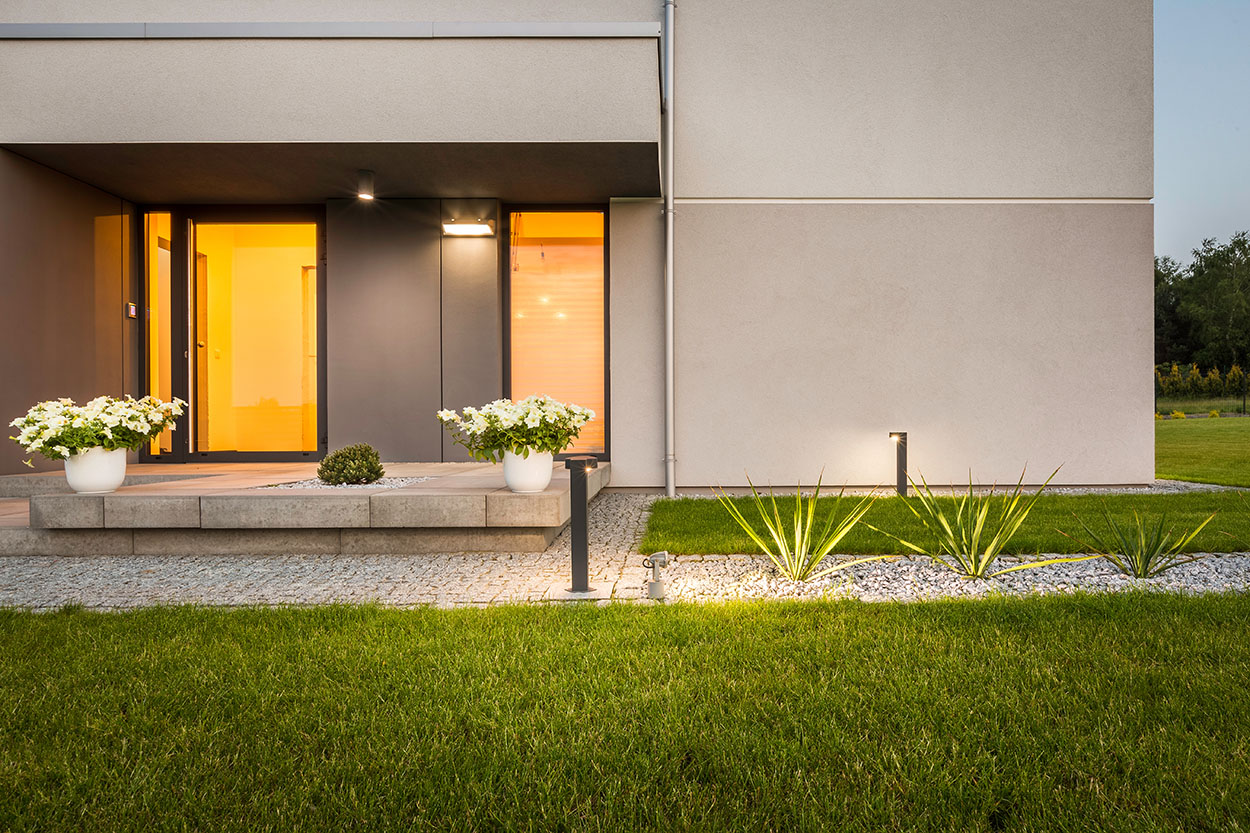 Outdoor lighting can completely transform the appearance of your garden. Choosing the right lighting is essential when you're looking to add style to your patio space.

To help you get inspired, YESSS Electrical have rounded up the best garden lighting ideas – from affordable ways to illuminate your garden to luxury options you can incorporate into your outdoor space.
Choosing the Perfect Lighting for Your Space
Lighting is a fundamental part of your garden. It takes careful planning in order to choose the right kind of illuminations for your outdoor space. When looking for new garden lighting, we recommend that you consider the overall design and your practical needs. Start by identifying the following key features:
The current colour scheme and style of your outdoor space
The hazards that could be reduced by lighting (e.g. tripping on steps)
Access and movement around the property that lighting could aid (walkways and driveways)
Seating areas that are in need of lighting
Entrances in need of an improved ambience
Budget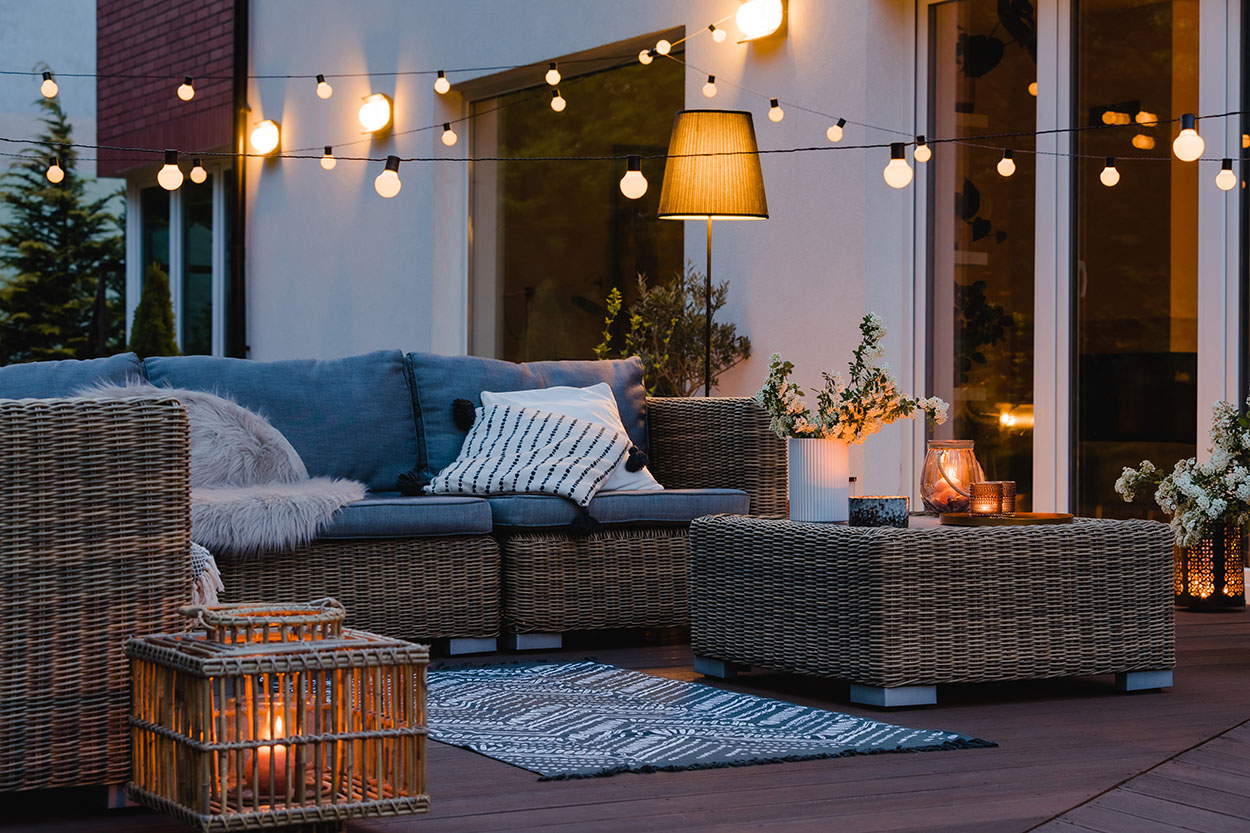 Key factors to consider for outdoor lighting
1. Positioning
It's important that you take the time to decide where you would like to position your lighting. Where outdoor lights should be placed depends entirely on the garden layout. To plan what type of lighting is required for your plot, you'll need to understand how the different spaces in your garden fit together and the key features you would like to highlight, whether this is a sculpture or a garden path.
2. Quantity
To create a modern aesthetic, it is usually recommended that you combine numerous types of lighting, rather than trying to match everything.
Also, remember that less is more. Try to avoid having too many lights, placement is far more important than quantity.
3. Safety
When it comes to selecting lighting for your garden, make sure you choose lights with a high IP rating. IP ratings indicate how well protected a light is against weathering and water. Look for an IP rating of at least IP44. When installing your garden lights, make sure that the mains power is switched off at the unit.
Let's get started with six ambience-boosting designs to help you transform your garden into something special that you can appreciate both through night and the day.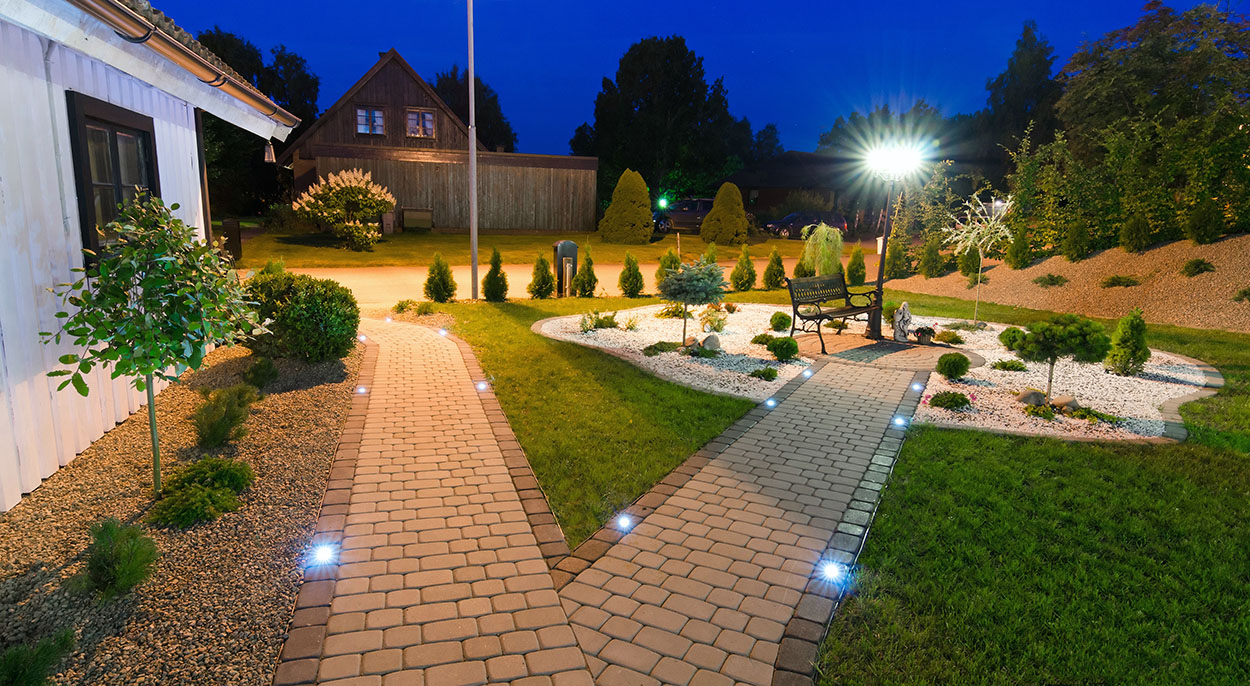 Outdoor Lighting Types
Considering which outdoor lighting to opt for can be difficult. Here's some backyard lighting ideas to help get you started.
1. Highlight the Best Features of Your Garden With Ground and Spike Lights
If you're looking for a practical way to highlight your garden's best features, ground and spike lights are a fantastic option. They are perfect for highlighting architectural features and for nestling between your flowerbed, allowing you to appreciate the colours of your garden even after dark.
Adding ground lights to opposite sides of your garden features can create a fascinating silhouette. Ground lights are a brilliant safety feature too, making garden walkways much more accessible.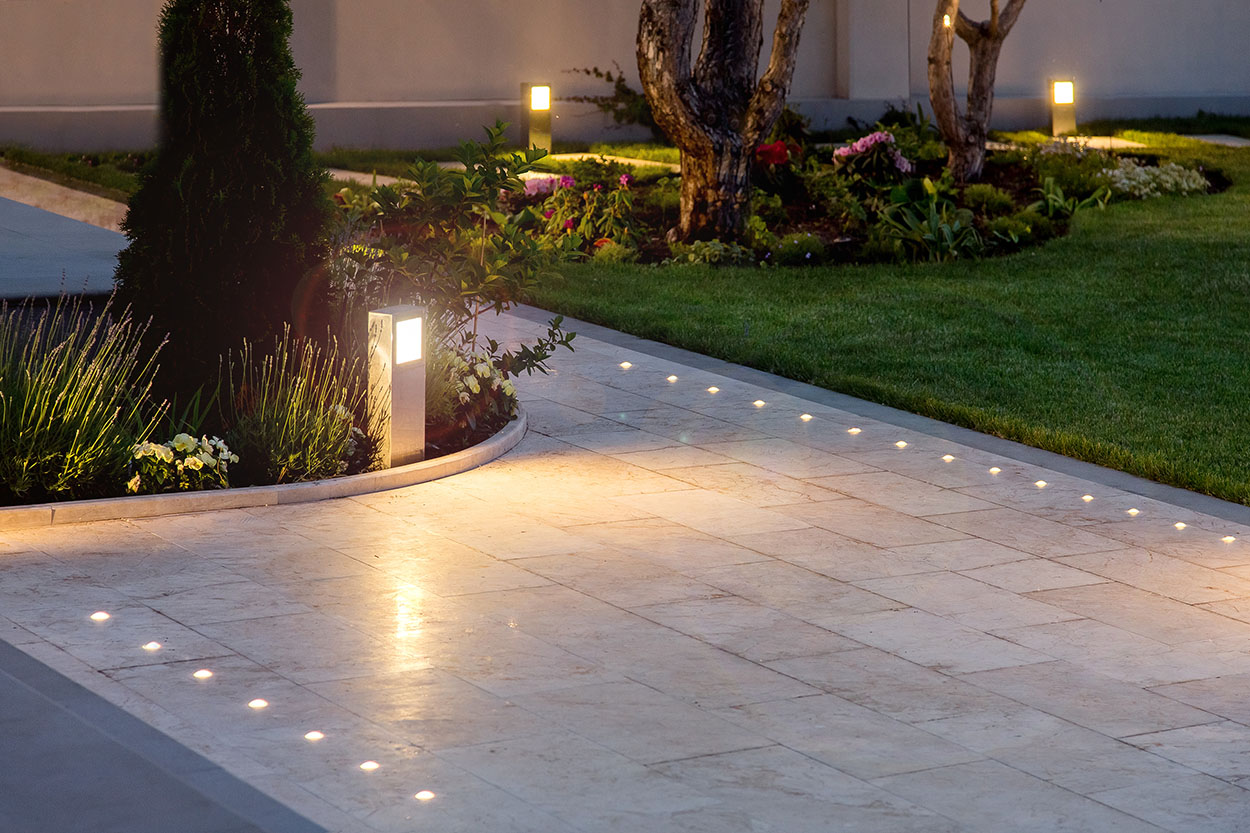 2. Incorporate Lighting Into Your Brickwork for a Subtle Approach
By incorporating a soft light into the garden finish, you can not only achieve the perfect level of lighting, but create a seamless garden design too.
With brick lighting, cables can be hidden to provide you with a sophisticated look that does not detract from your existing modern design. Low level lighting is also incredibly practical – a brilliant safety feature for navigating around in the dark.
Not only can brick lights be installed in walls, they're also perfect for lighting up walkways, adding a practical yet decorative touch to your garden.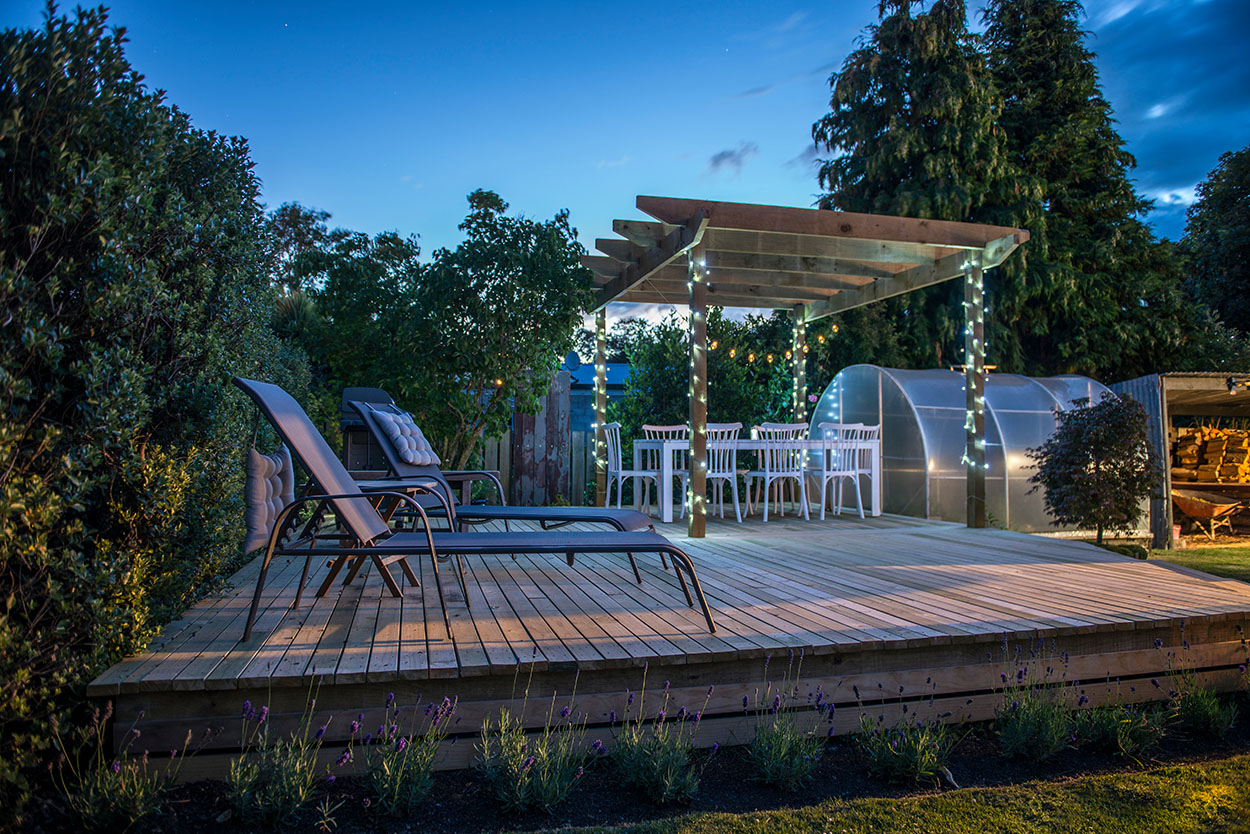 3. Create a Glimmering Pergola
Looking for something a little more low key? As well as keeping you sheltered from the elements, pergolas offer great lighting opportunities.

With an overhead canopy, you can create the perfect mood lighting in your seating area. Layer your canopy with sparkly string lights to boost the ambience in your garden.
Undercover patios are also great for hanging statement lighting pendants for the perfectly lit seating area.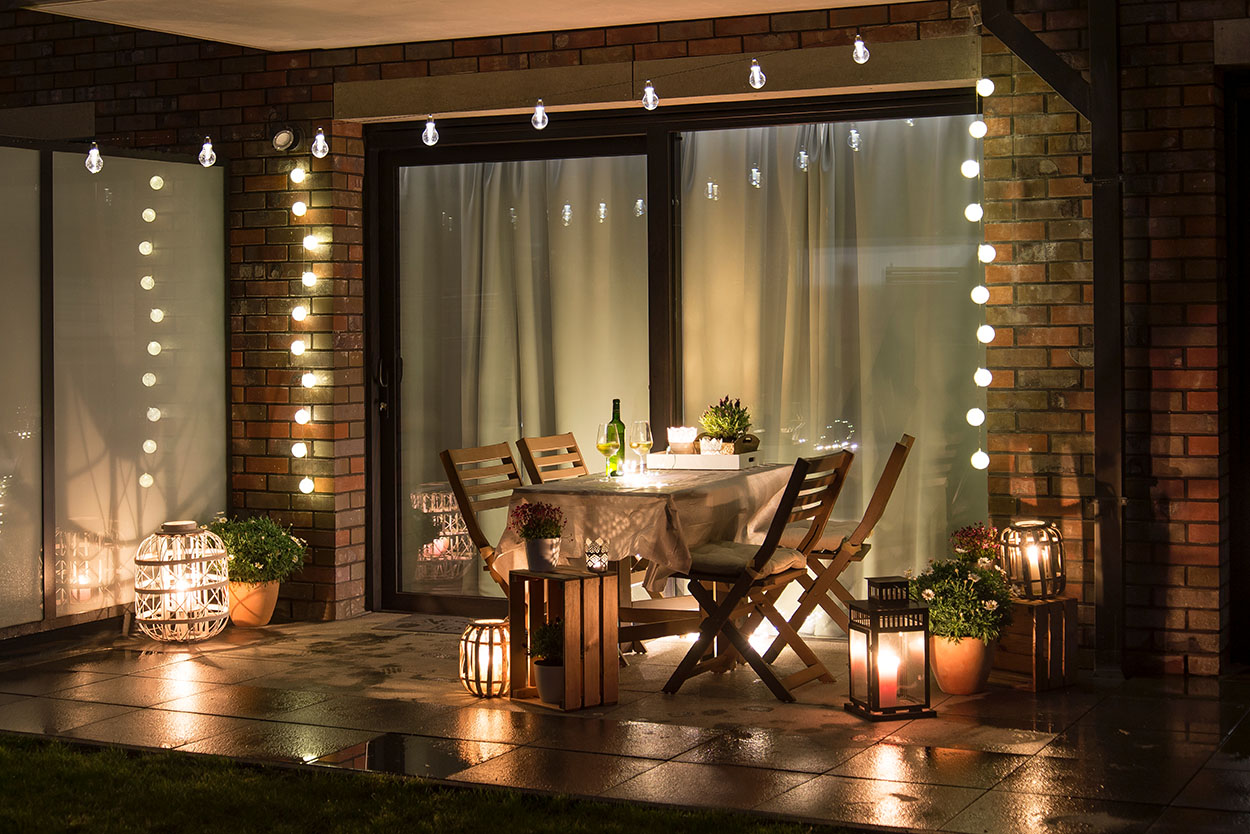 4. Add a Touch of Grandeur With Downlights
Downlights are often placed up high with the beam focusing down on a structure or object.
Downlighting is perfect for illuminating doorways, highlighting architectural structures and providing your patio with a subtle glow. They're a great option for the modern garden, adding a touch of grandeur.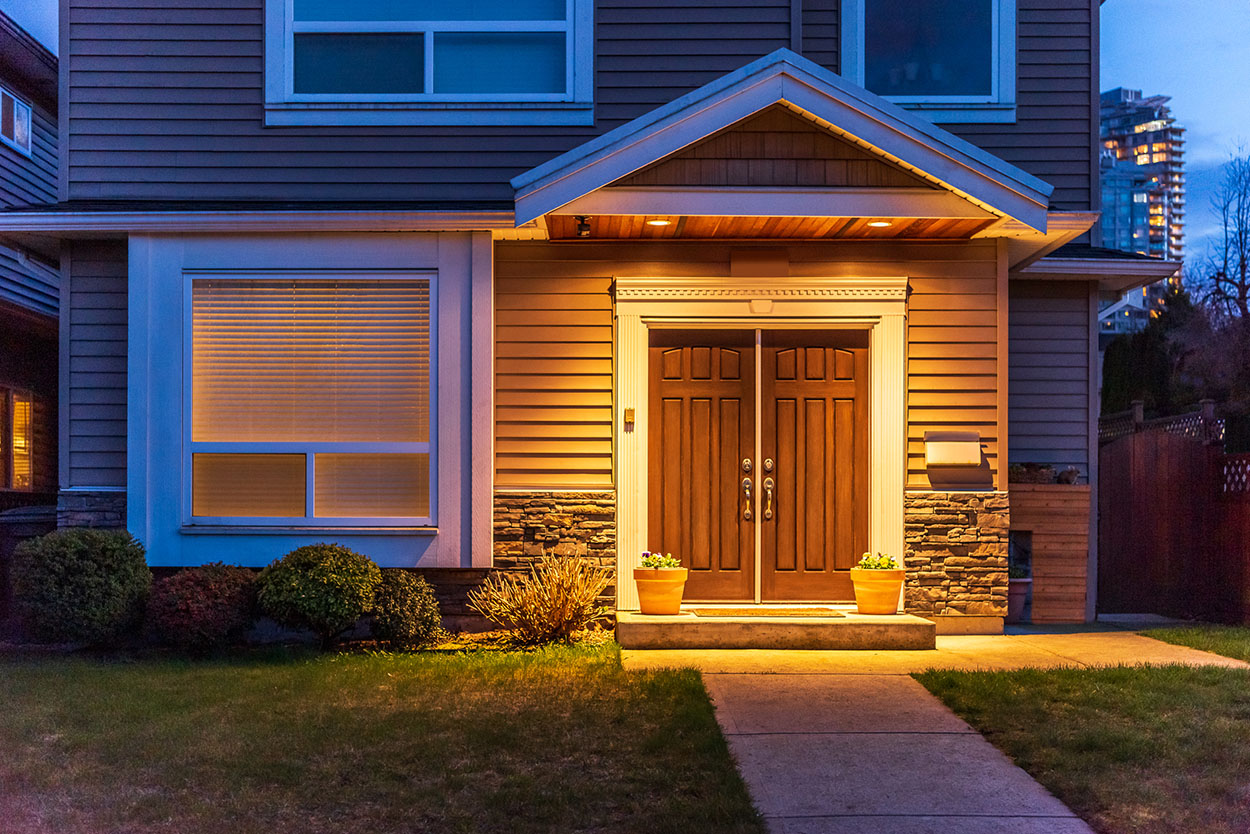 5. Add a Touch of Practicality With Bollard Lighting
Garden paths often pose a tripping hazard, especially in the colder winter mornings.
Bollard lights, also known as post lights, are a great option when it comes to lighting up your garden path, creating beautiful pools of light. They are the perfect safety feature, highlighting hazards such as steps, walls and high curbs.
Bollard lighting is available in a wide range of different styles and colours, from the classic bollard to the modern fixtures, making them perfect for a range of applications.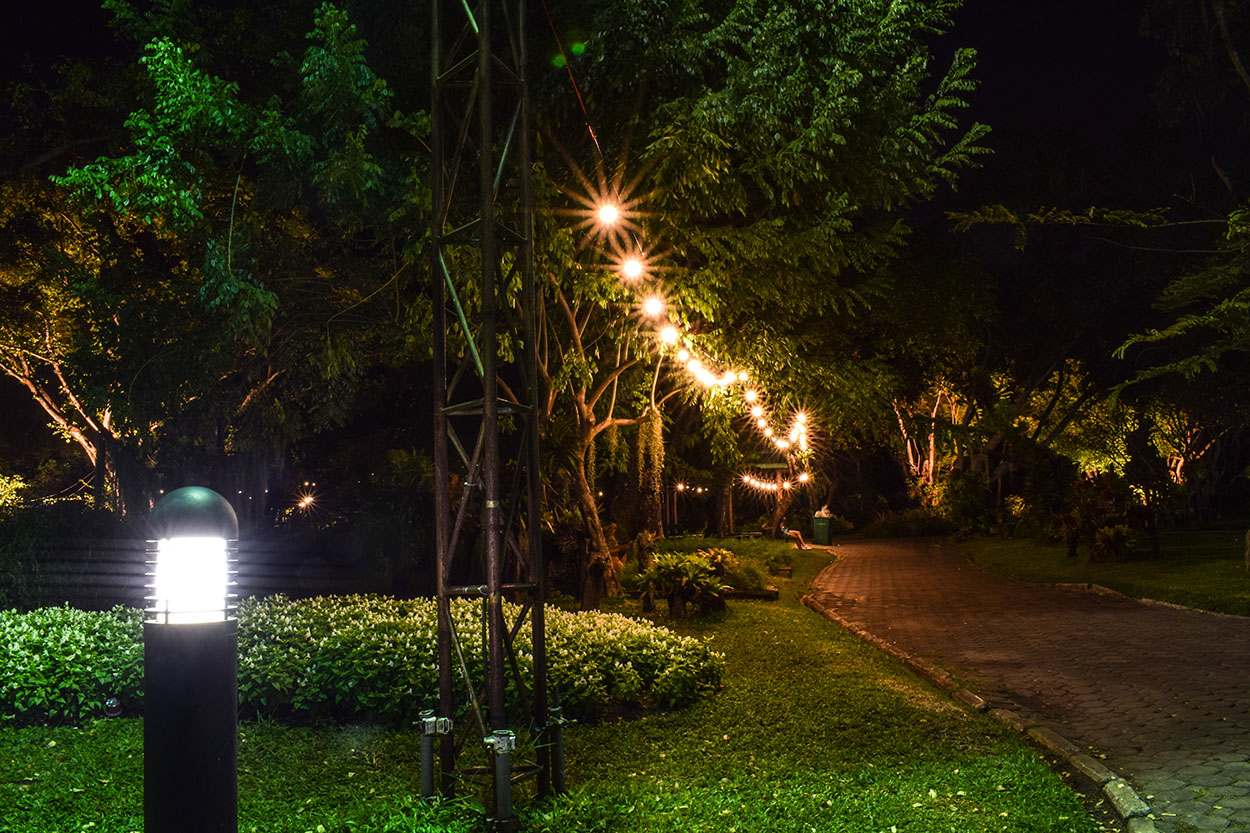 6. Light Up Your Entrance With a Wall Light
Make the perfect first impression. Provide a welcoming beacon for visitors with a traditional wall light. Add a sense of minimalistic chic with an exposed bulb or make a statement with a boxed lantern.
All entrances need to be illuminated at nightfall to help minimise risks and deter intruders. Give your home the much needed visibility it requires after dark, with a smart wall light to improve curb appeal.
This welcoming light could not only help you find your keys on a dark night, but it can also boost your home's security. Wall lights are the perfect modern lighting solution.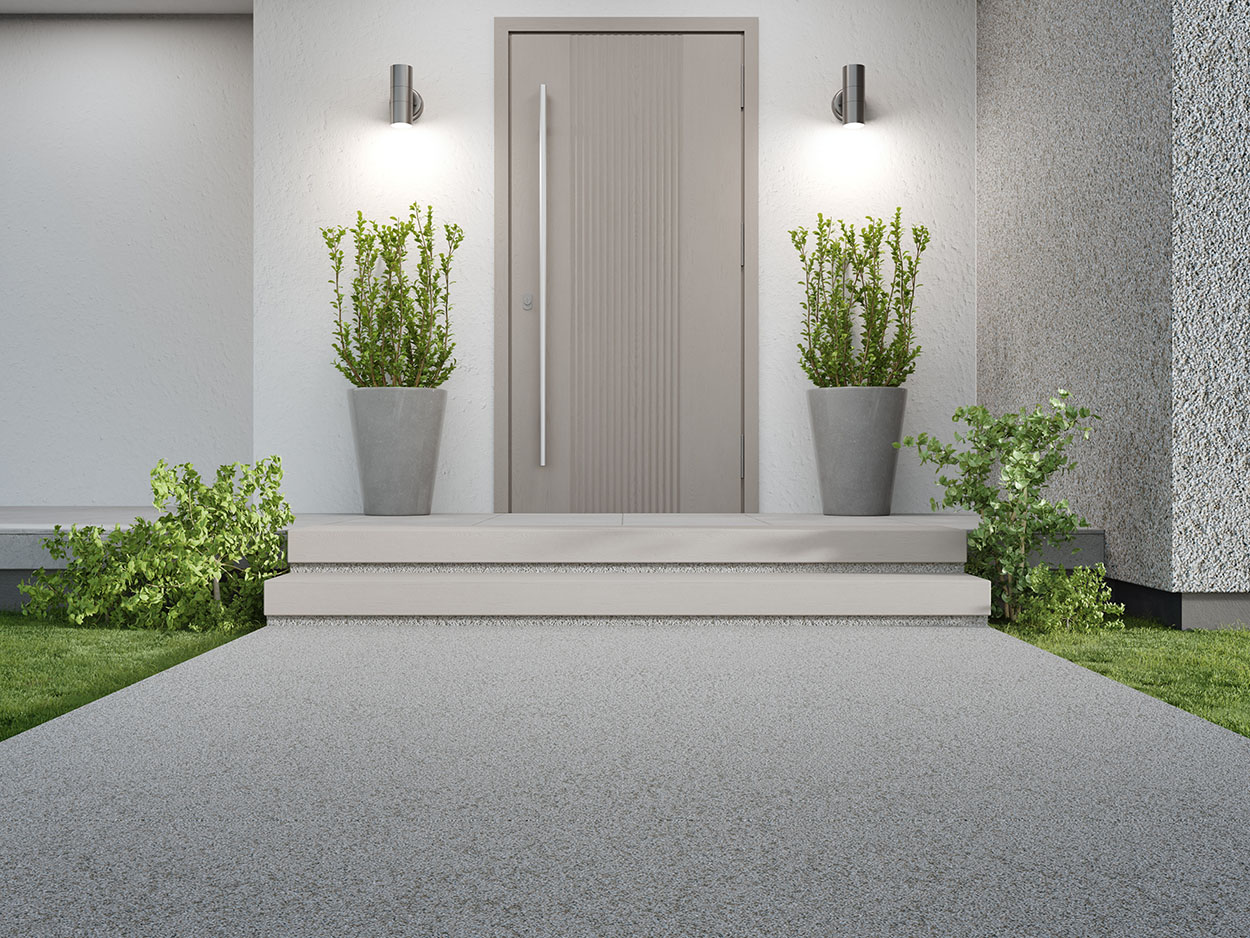 Garden Lighting Top Tips
Wondering how you can best utilise your outdoor lighting? It's easier than you think. Whether you have a small backyard or a large outdoor space, lighting up the area can be a simple task. Here's a few clever garden lighting ideas to help you create a unique ambience outdoors.
1.Install Lights in Dark Corners of Your Garden
Generally, it is recommended that you try to avoid garden lighting that is too harsh and instead opt for soft lighting that feels welcoming. This is unless you are using the lighting strictly for security purposes.
Use a combination of lighting in your garden and remember to position spotlights in dark corners to open up the space and provide you with a sense of security when seated outdoors.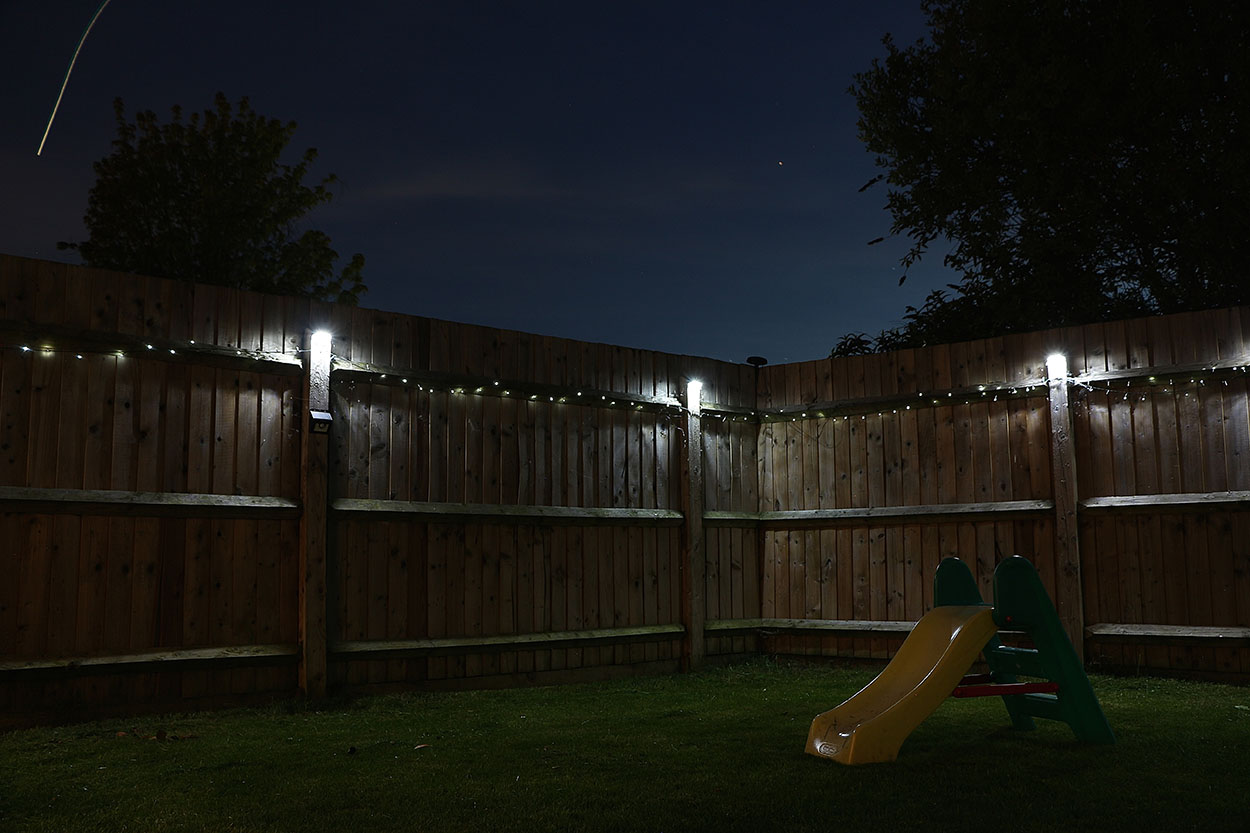 2.Mount Lights Near Windows
Mounting a wall light near a window can improve visibility, throwing light into the view in front of you, so you can appreciate your garden even when you're indoors!
Placing a light near a window can also add a sense of security, deter intruders and provide you with greater visibility.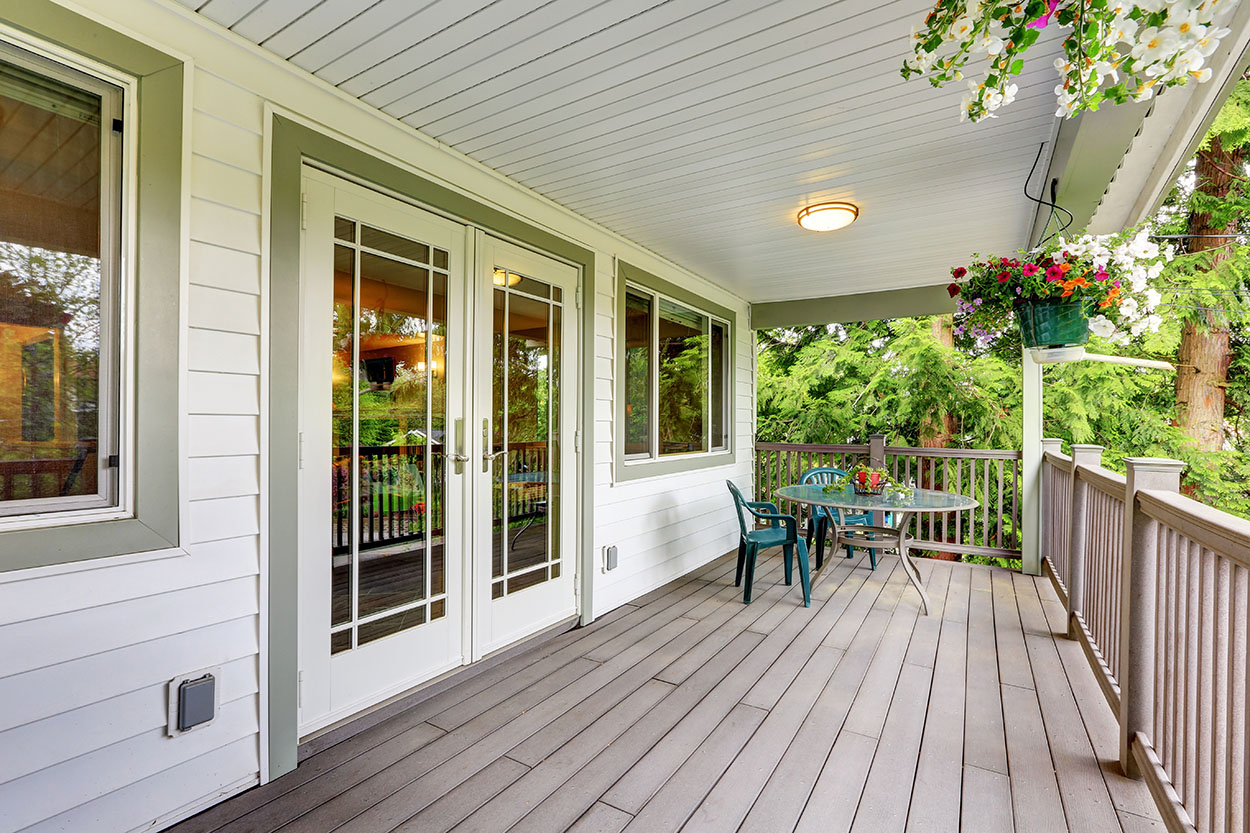 3.Open Up Your Space By Combining Lighting With a Garden Mirror
Using cleverly placed lighting with a garden mirror can open up your garden space, which is particularly useful if you're working with a smaller backyard.
Place a wall light above an outdoor mirror to create a sense of extra depth and space. The mirror will help the light to travel much further, creating an impressive illusion.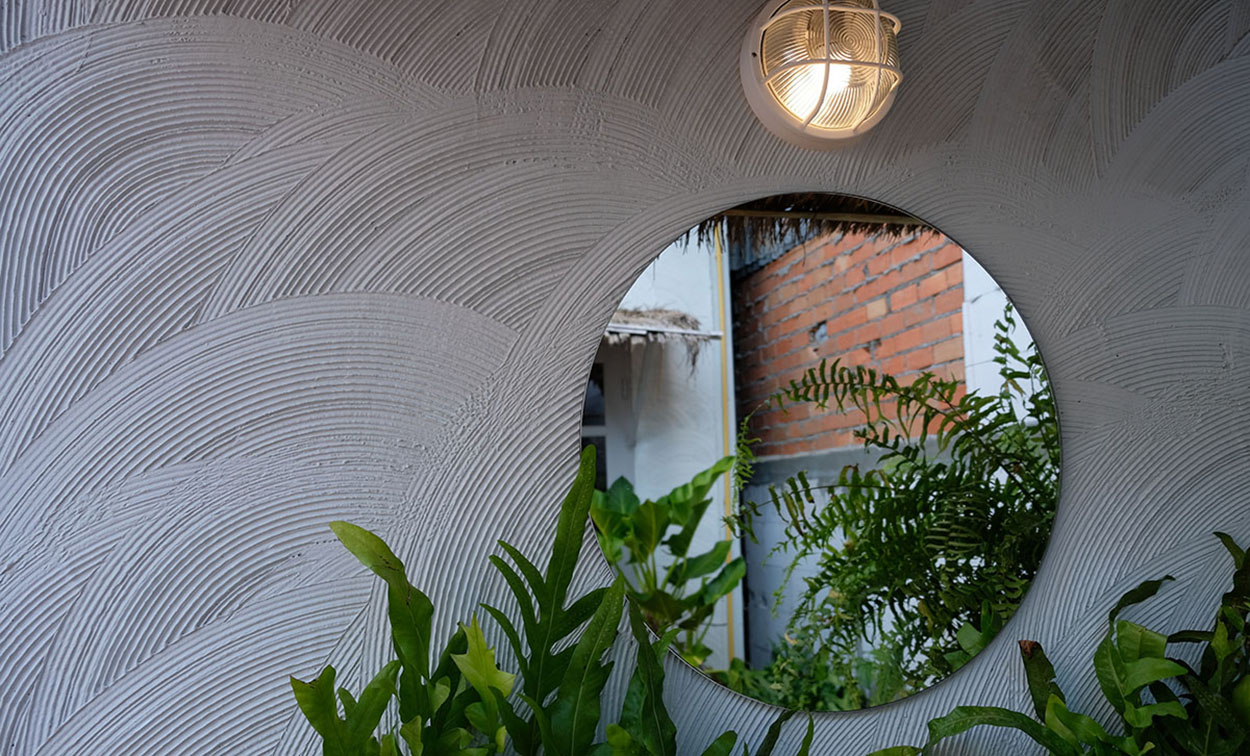 4. Positioning Lighting to Illuminate the Water Features in Your Garden
Positioning soft lighting near a pond or water feature can create a dramatic effect, adding an extra dimension to your garden. Placing spotlights near the edge of your pond will not only make your garden more enchanting, but can also work great as a safety feature too!

As an alternative option, place underwater spotlights at the bottom of your pond so that you can see the beauty of it, even after dark.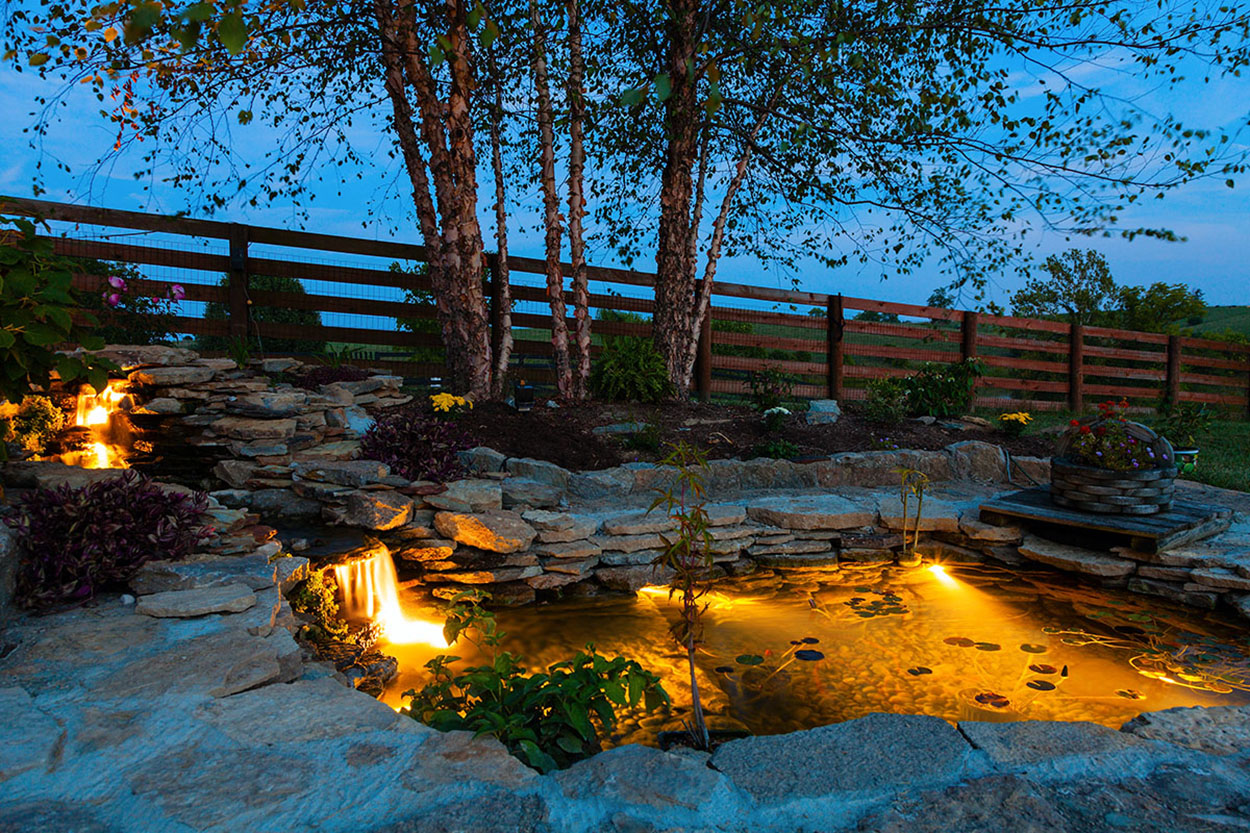 5.Embellish Your Garden With String Lights
Finally, string lights are perfect for layering around the canopy in your garden, plus they're great for incorporating into tree branches too, even climbing ivy!
Throw a net of LED string lights over a bush in your garden, or even attach them to a garden wall to create a twinkling border.
String lights are a super low maintenance option that help to create a great ambience in your outdoor space.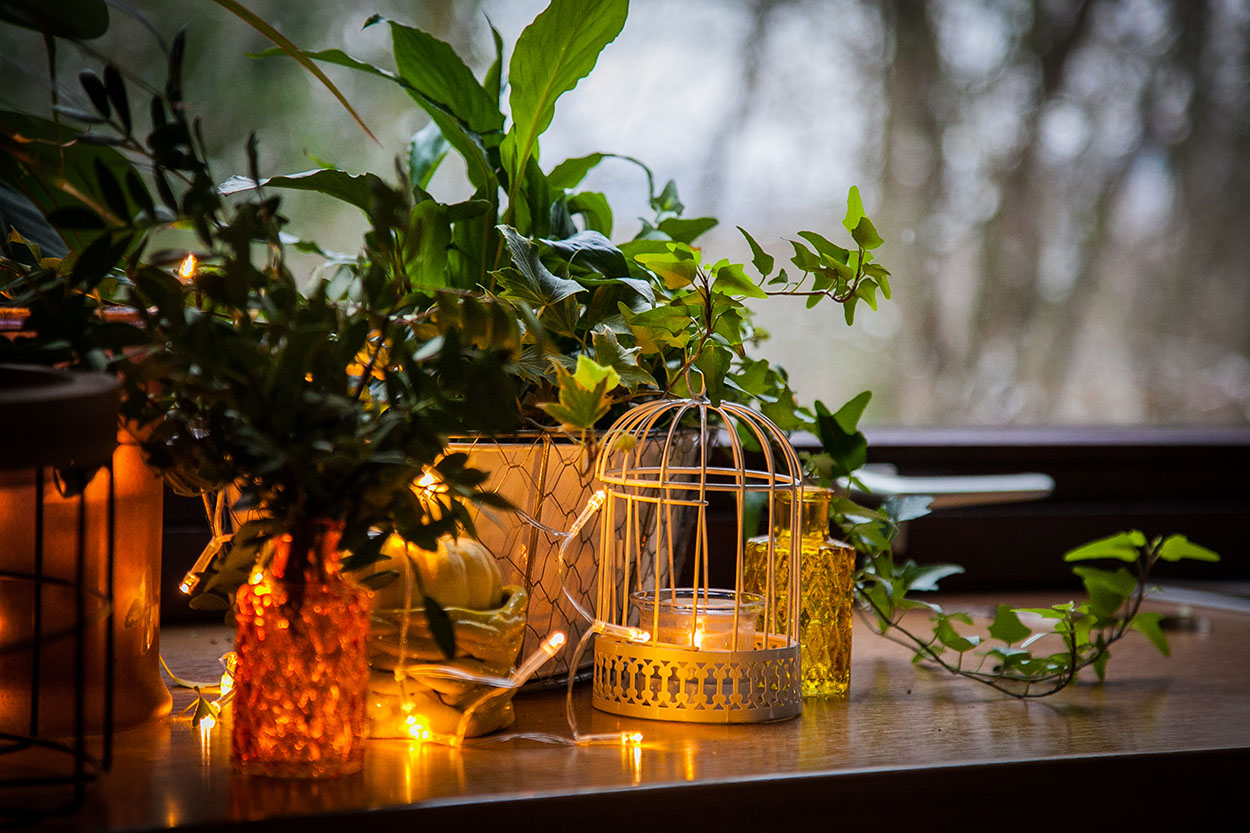 Light Up Your Garden With YESSS Electrical
Outdoor lighting can significantly elevate your garden. To evoke the right ambience in your outdoor space, you'll need to invest in quality outdoor lighting products.
Here at YESSS Electrical, we stock a variety of outdoor and garden lighting. From bollard and brick lights to wall lights and ground lights, YESSS Electrical have all of your lighting needs covered, so you can easily transform your garden into a magical and one-of-a-kind space.
Our specialist lighting team are always on hand to help you anytime, simply call us on
01924 227941 to discuss the perfect lighting for your garden.