Outdoor Deck Lighting Ideas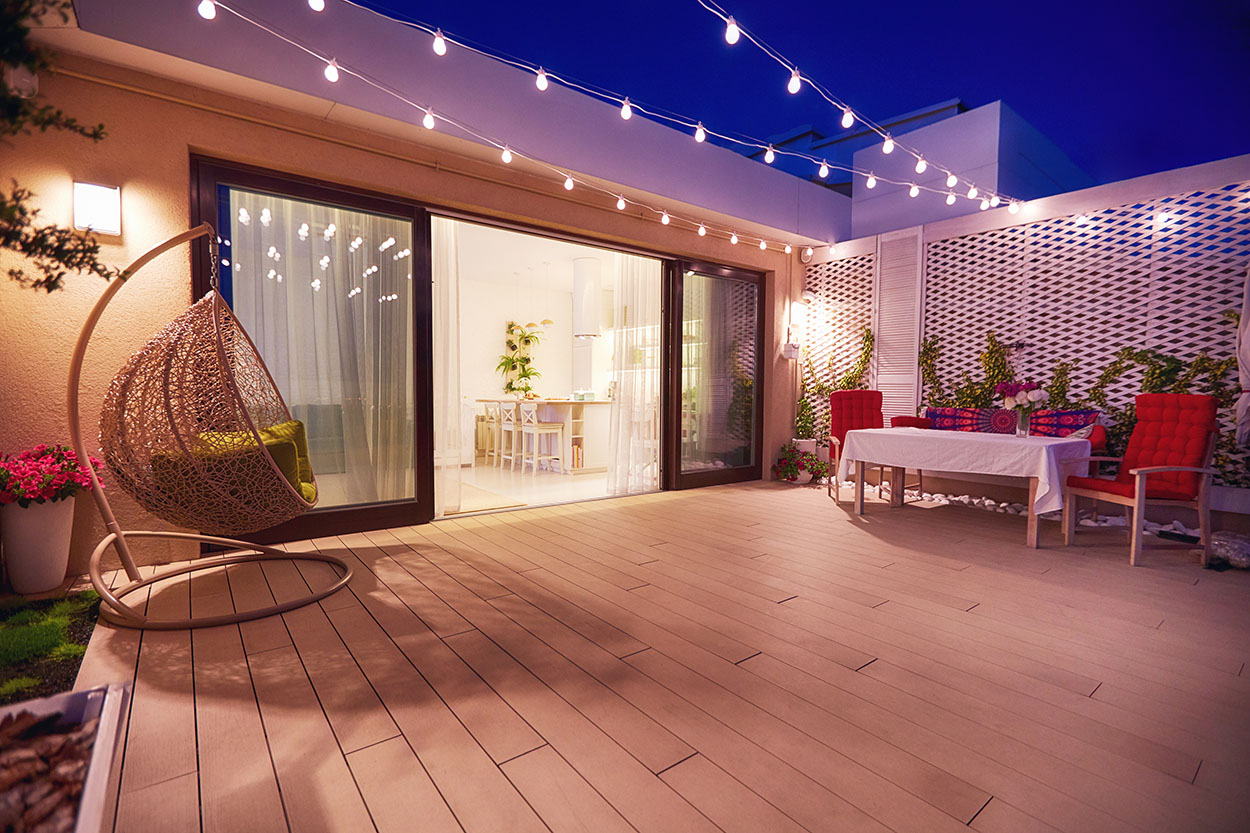 There's nothing better in life than enjoying warm evenings in the company of your friends and family. But, if you really want to light up your guests' faces, you can try out some of our brilliant deck lighting ideas.  
No matter the size or style of your space, it's entirely possible to add charm and elegance to your outside decking by choosing the right type of lighting. Whether you're looking to completely illuminate your pathway or roof, or need some adjustable lights to bring ambience to your garden, there are all sorts of deck lighting options available to you.

Be it a cosy gazebo or open-top design, YESSS Electrical have a selection of outdoor lighting choices available in rustic and modern styles. Let's have a look at some deck lighting ideas.
Deck lighting ideas
Below, we list some of our top deck lighting ideas to help you illuminate your garden decking.
1. LED Decking Lights

At YESSS Electrical, we supply a large collection of LED decking lights. These lights are designed to illuminate pathways on your outside decking and provide a safe walkway for you and your guests to follow. LED deck lights are a helpful safety feature, they are also a great solution for bringing character to your decking and garden.
Furthermore, options such as our Smart IkonPRO Deck Lights offer built-in software that allows you to control the lighting from your phone or home voice recognition products. This lets you personalise the style of your deck lighting in a matter of seconds to suit the mood of your evening.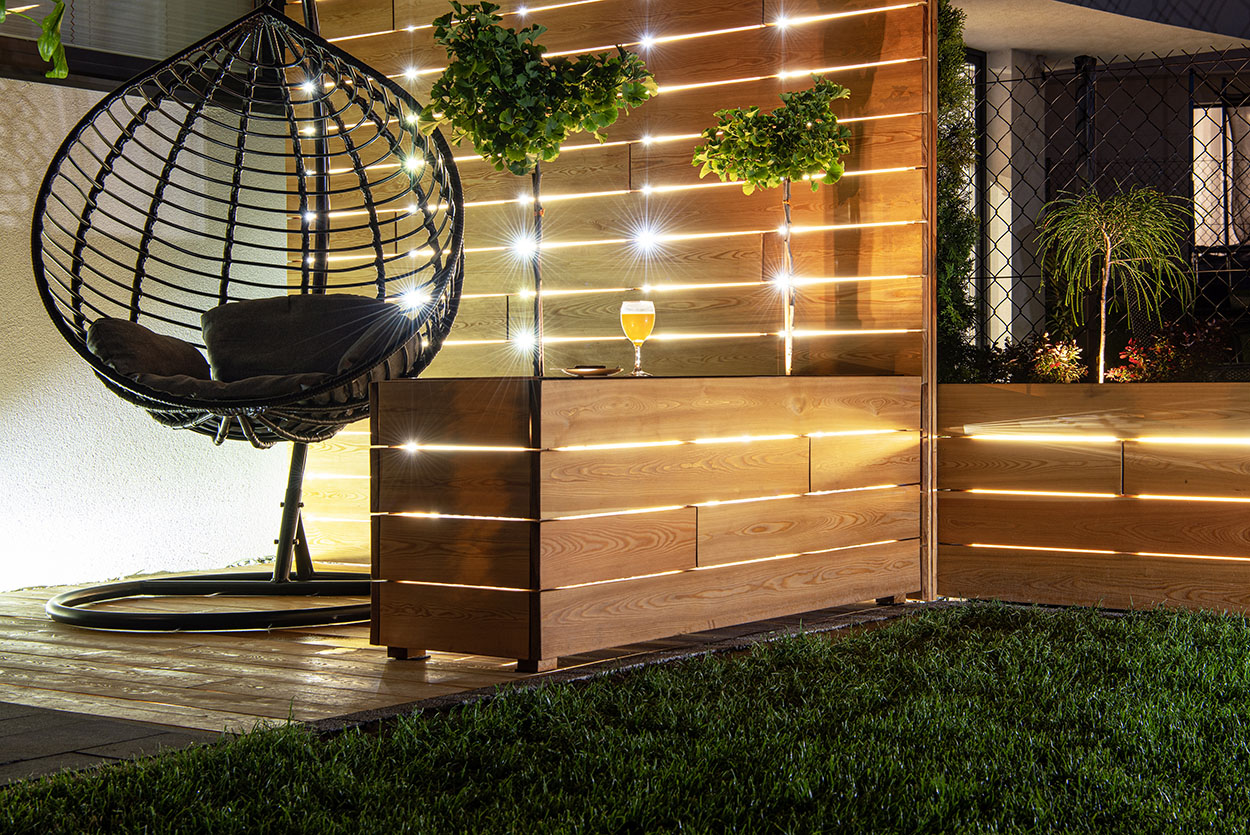 2. Get Brick Lights Installed
Brick lights provide another visually pleasing lighting idea. The rectangular design can be used to discreetly replace bricks in your garden or cut into your decking. Plus, as LEDs use 75% less energy than incandescent bulbs, they last 20 times longer, making brick lights an incredibly cost-effective path lighting option.
Brick lights are very versatile too. In fact, they can easily slip into empty spaces, whether it's in the ground, within steps or even part of your grilling or cooking areas.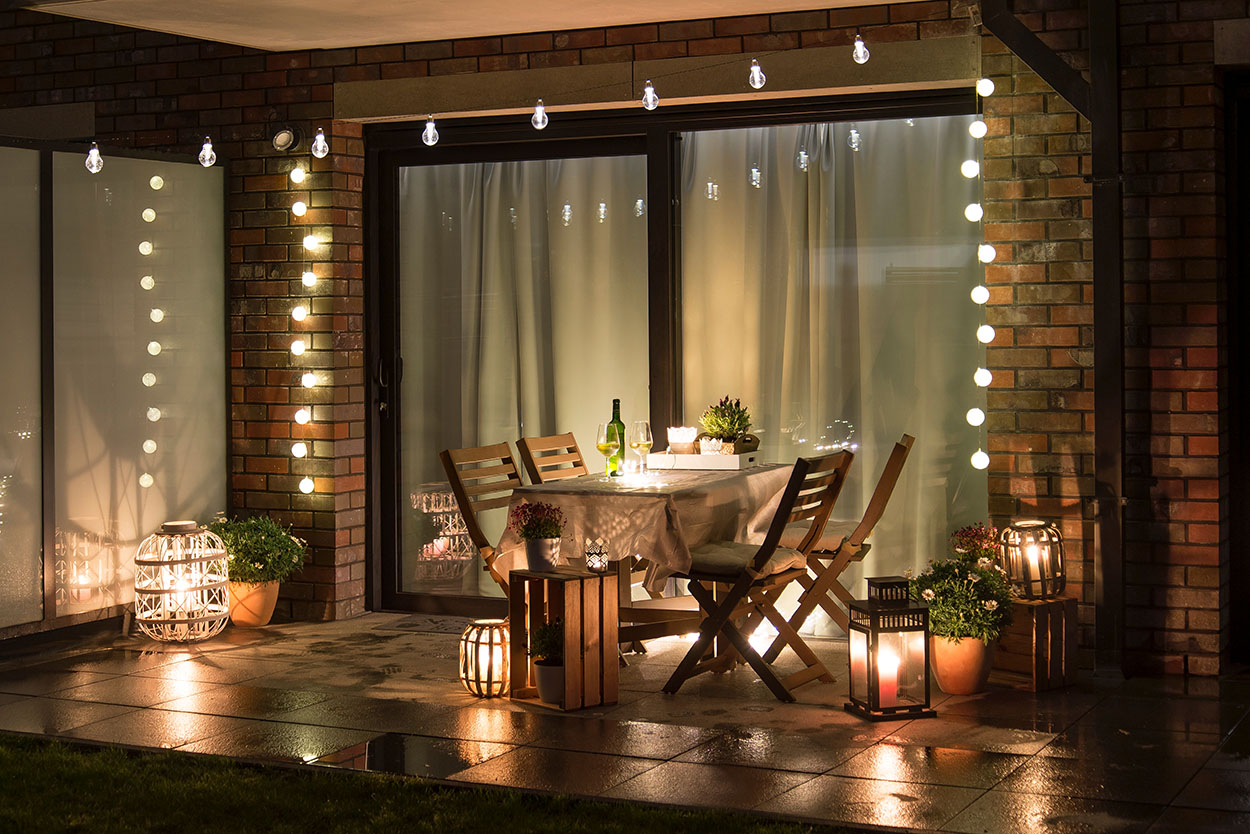 3. Light Up Your Steps
Steps can pose all sorts of problems - particularly in the dark, and especially during those boozy late nights under the stars. By installing ground lights in or around your stairs, you can prevent accidents and create a smooth passage to the upper and lower decks of your terrace.
Another great option when lighting up your decking's stairway is to install post lanterns. These can sit on the posts at the bottom and top areas of your decking stairway and will do a great job of enhancing your garden's traditional aesthetic.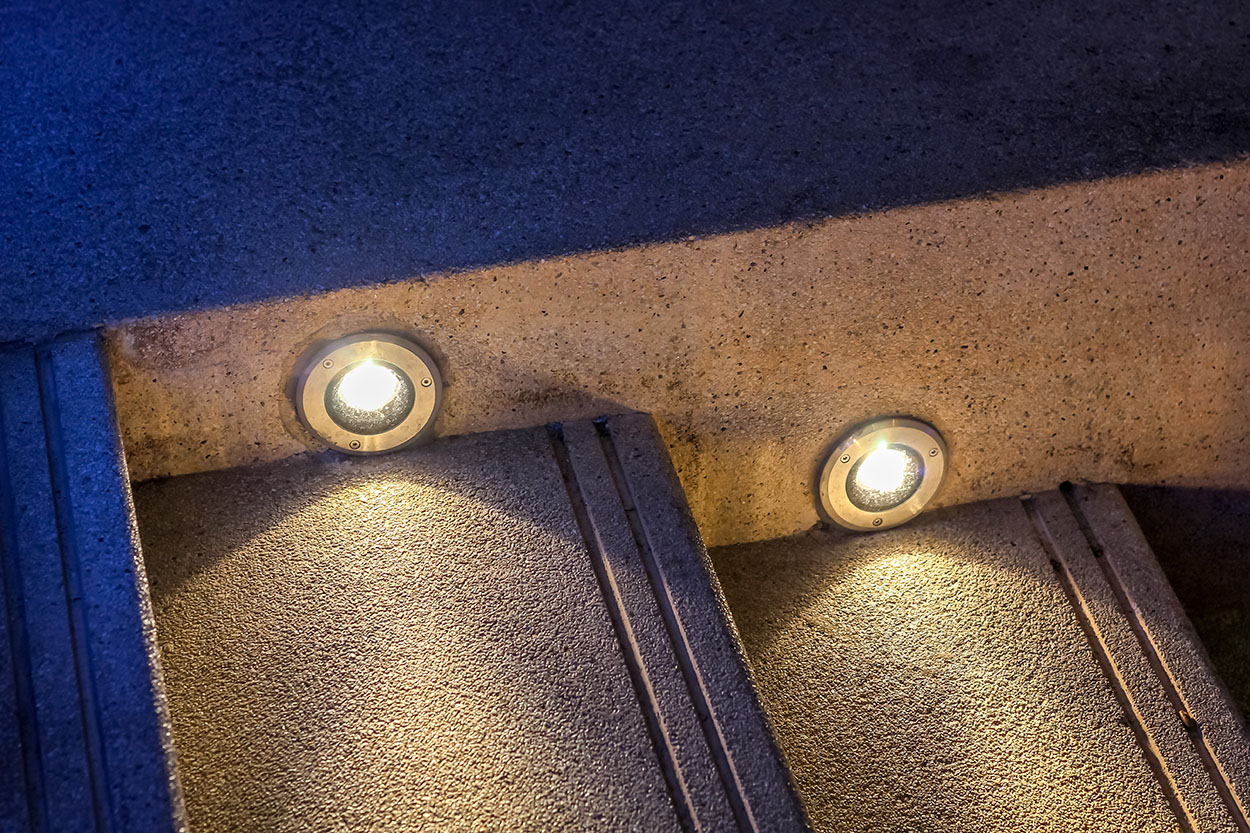 4. Create a Row of Bollard Lighting
Bollard lights are another great option for brightening up your pathway and increasing safety. These vertical studded posts can be installed along your decking or driveway, or just about anywhere in your garden. Bollard lights give off a gentle glow that provides the terrace with an incredible ambience that really presents a unique style.
Alternatively, you can make an even larger statement with the addition of outdoor post lanterns. Influenced by Victorian street lighting, outdoor post lanterns provide classic lighting effects and a traditional style that takes your terrace back to the good old days.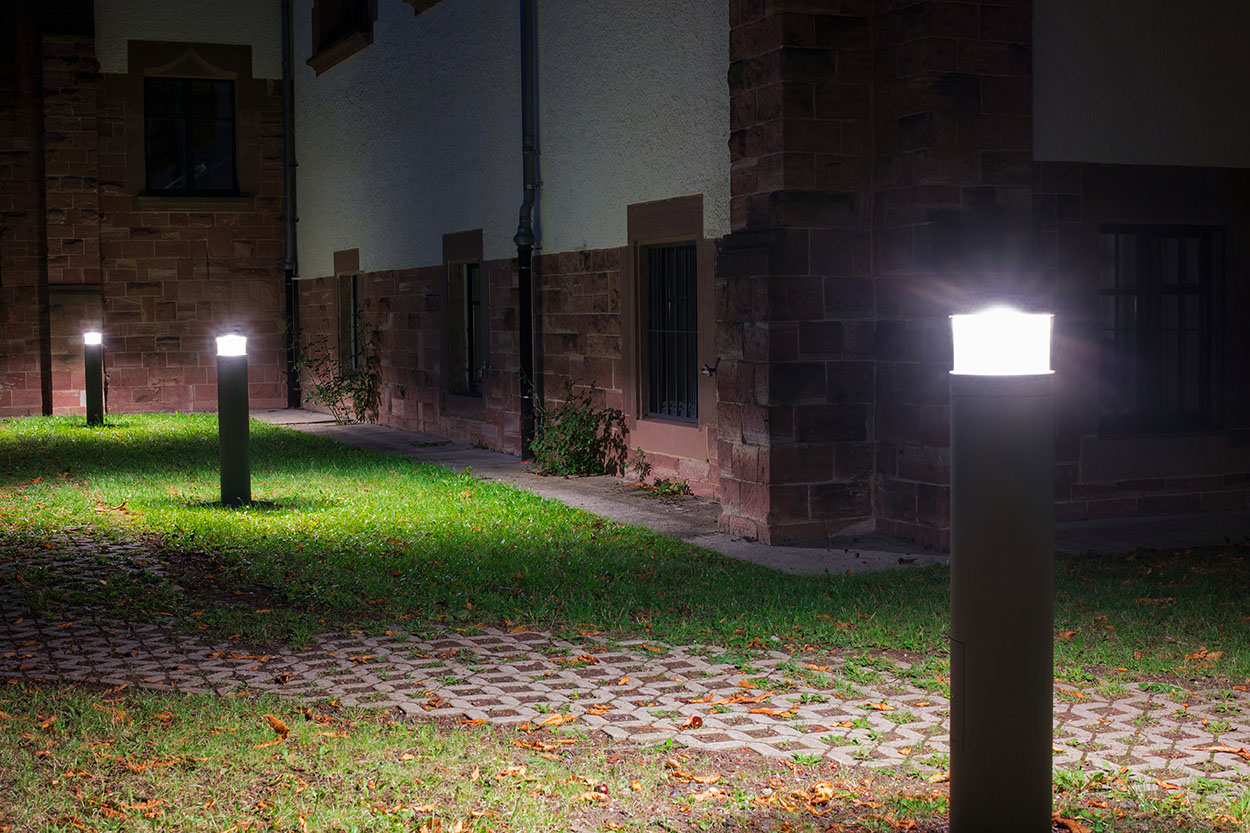 5. Recessed Overhead Lighting
Recessed overhead lighting is perfect for when you need to light up your whole decking from above. Recessed lights fit in where your deck space is protected by a roof, both slanted and flat. They are well protected from the elements and require very little maintenance.
Of course, it's important to find the right light for your terrace. Anything that's too bright can turn a cosy environment into an interrogation room. On the other hand, you're liable to lose your car keys if your gazebo lights are too dim. H2 Pro Extreme Outdoor Downlights offer dimmable technology with an anti-corrosion design and a waterproof seal, making them perfect for outdoor terraces.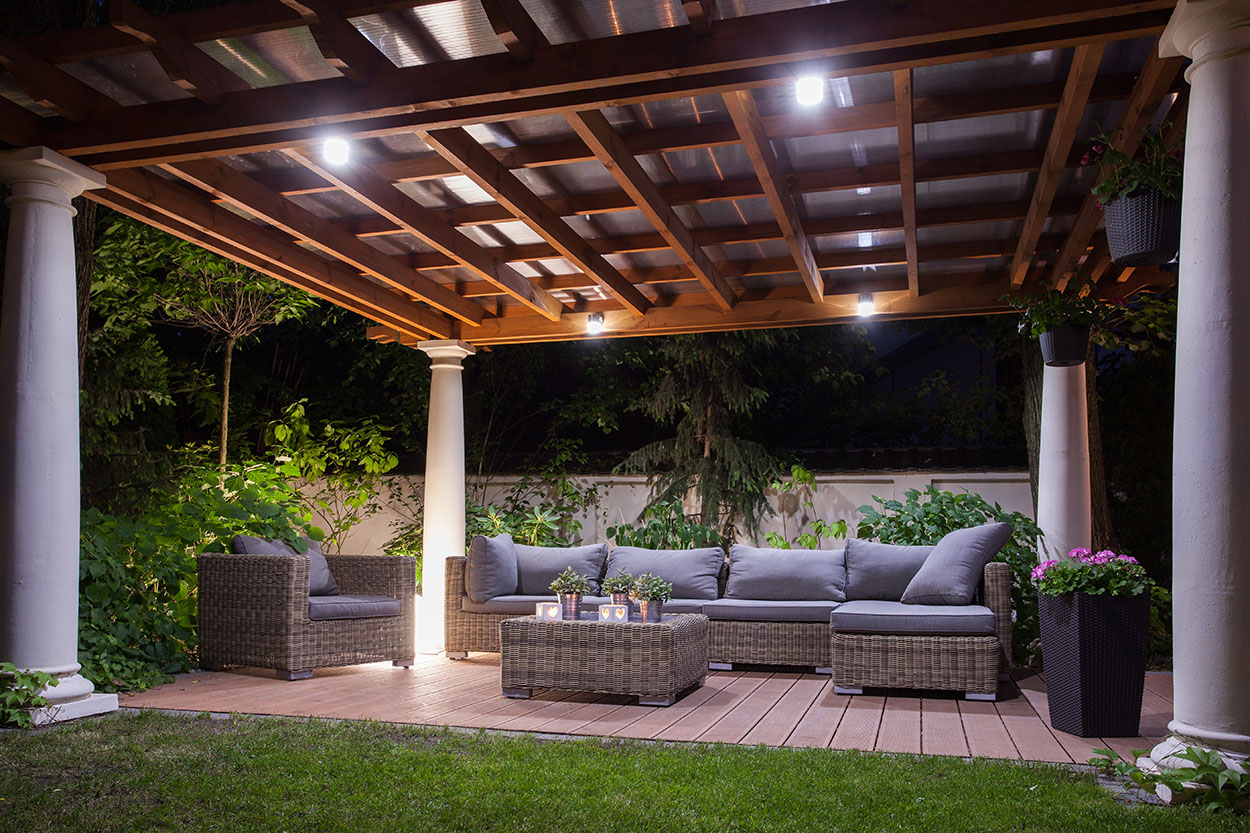 6. Shine a Light on Nature
Many outside terraces feature wonderful plant areas, ponds or pools. There's no greater way of emphasising these natural features than by highlighting their beauty with outdoor lighting. Spike lights can be strategically placed into the ground through using their sturdy spike. While the adjustable spotlight can be moved to your desired angle.
This flexible lighting option makes it easy to change the mood and brightness of your shrubbery or plant bed. They can really make all the difference when trying to achieve the right mood for your evening.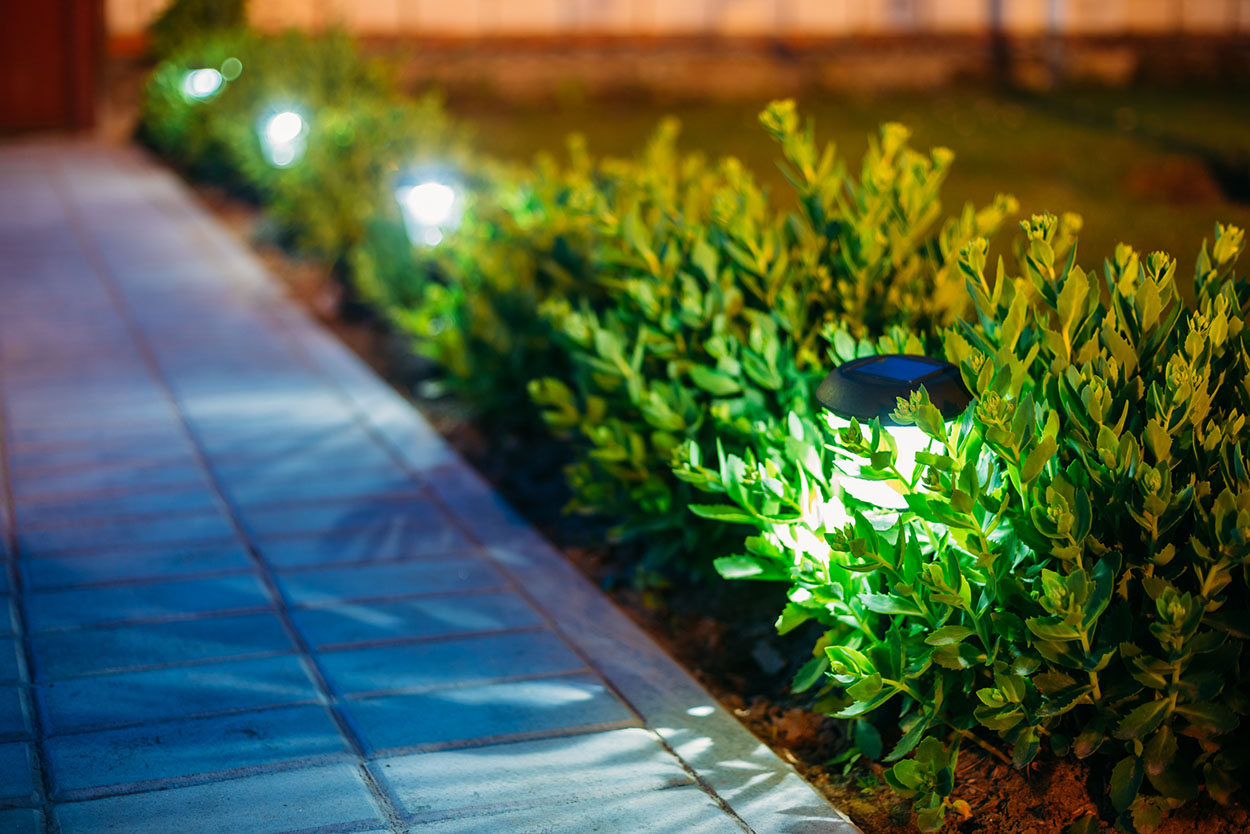 7. Elegant Under Rail Lighting
If your deck includes a terraced wall, then you could consider installing under-rail lighting. Under-rail lighting is one of the best ways to show off your decking at night as it subtly highlights the size of your terrace. They also provide a useful safety feature when moving around the deck.
These elegant under-rail lights are mounted beneath your rails and provide a warm glow all the way around your wall. Depending on your preferred style, you can easily install downlights or LED decking lights to finish off your terrace with incredible elegance.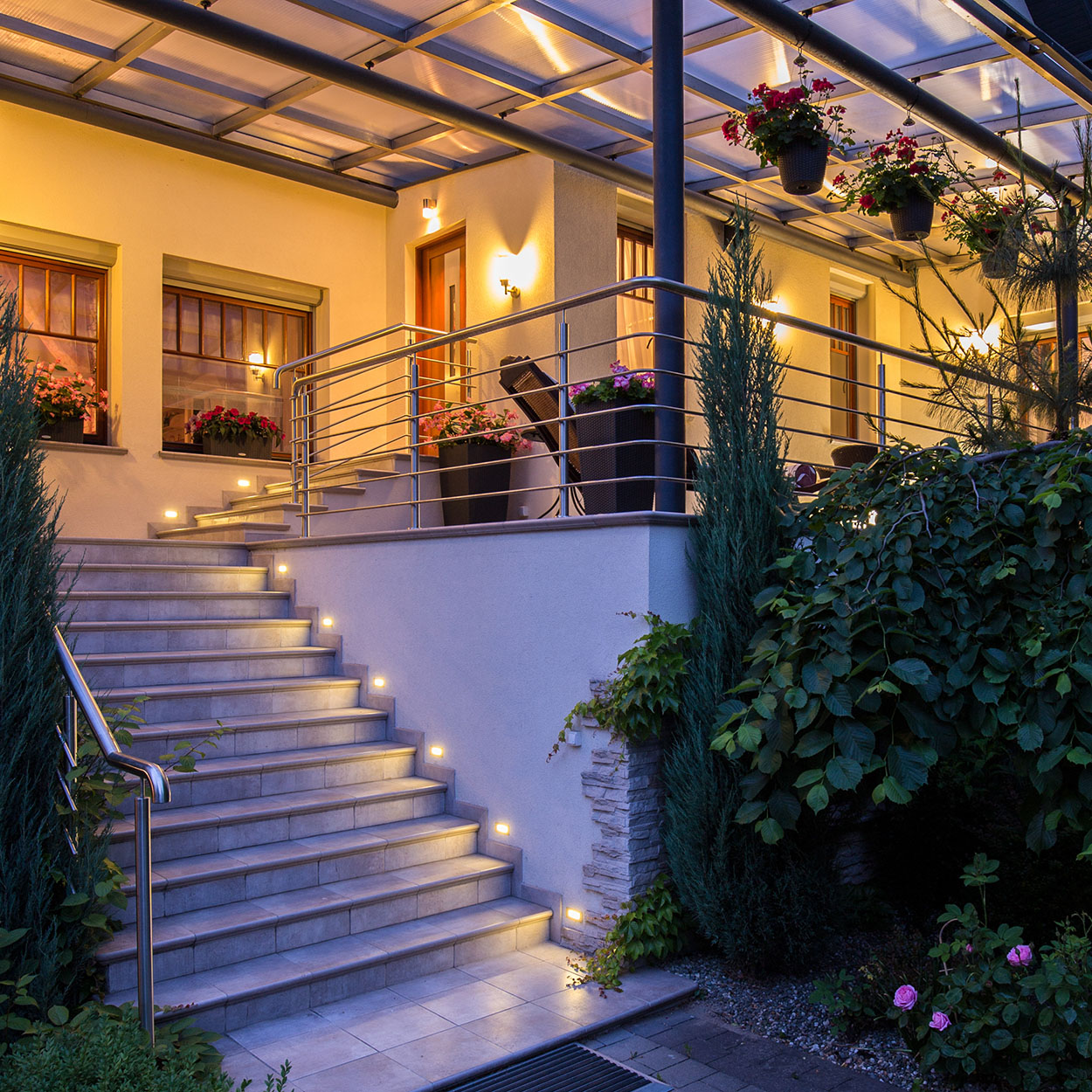 8. Traditional Wall Lanterns
Speaking of elegance, you can't go wrong with the inclusion of a traditional wall lantern on your terrace. Available in a range of nostalgic designs that hint at days gone by, traditional wall lanterns are as stylish as they are useful – a great feature to finish off any rustic design.
If you're concerned about wall lanterns' ability to deal with the British weather, don't worry! Outdoor wall lanterns are designed to withstand the elements. For instance, the Genoa Outdoor Wall Downlight Lantern is made of die-cast aluminium and is completely splash-proof – making it ideal for outside settings.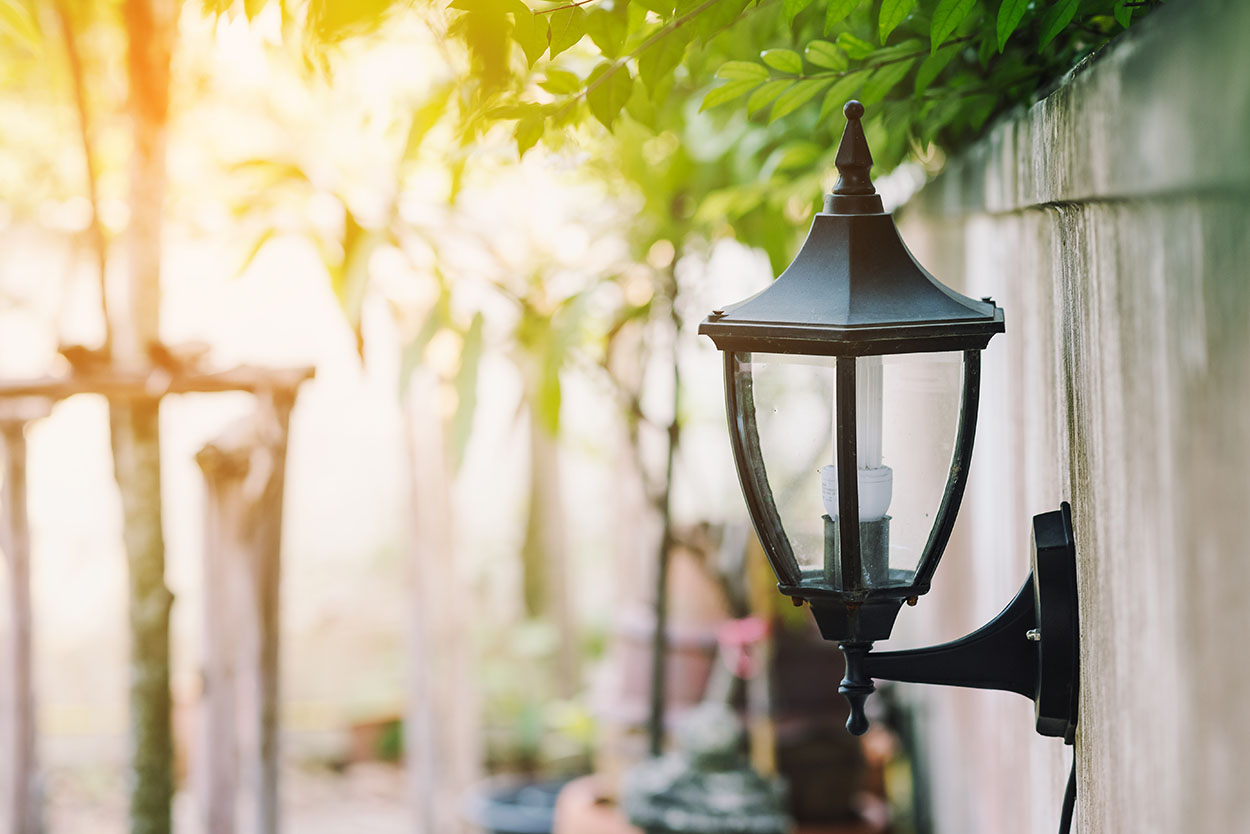 9. Combine Different Deck Lighting Ideas
Of course, you may want to combine many of these deck lighting ideas. If you're lucky enough to have a large outside terrace, it's likely that you'll need to use more lights than those with smaller decks anyway. Additionally, you may wish to change the look of your environment to suit your mood or event.
For instance, using a combination of downlights and bulbs under a cosy structure will deliver a warm glow when the sun goes down. Contrastingly, in those events where you want to shine a bit more light on proceedings, you may benefit from installing wall lights.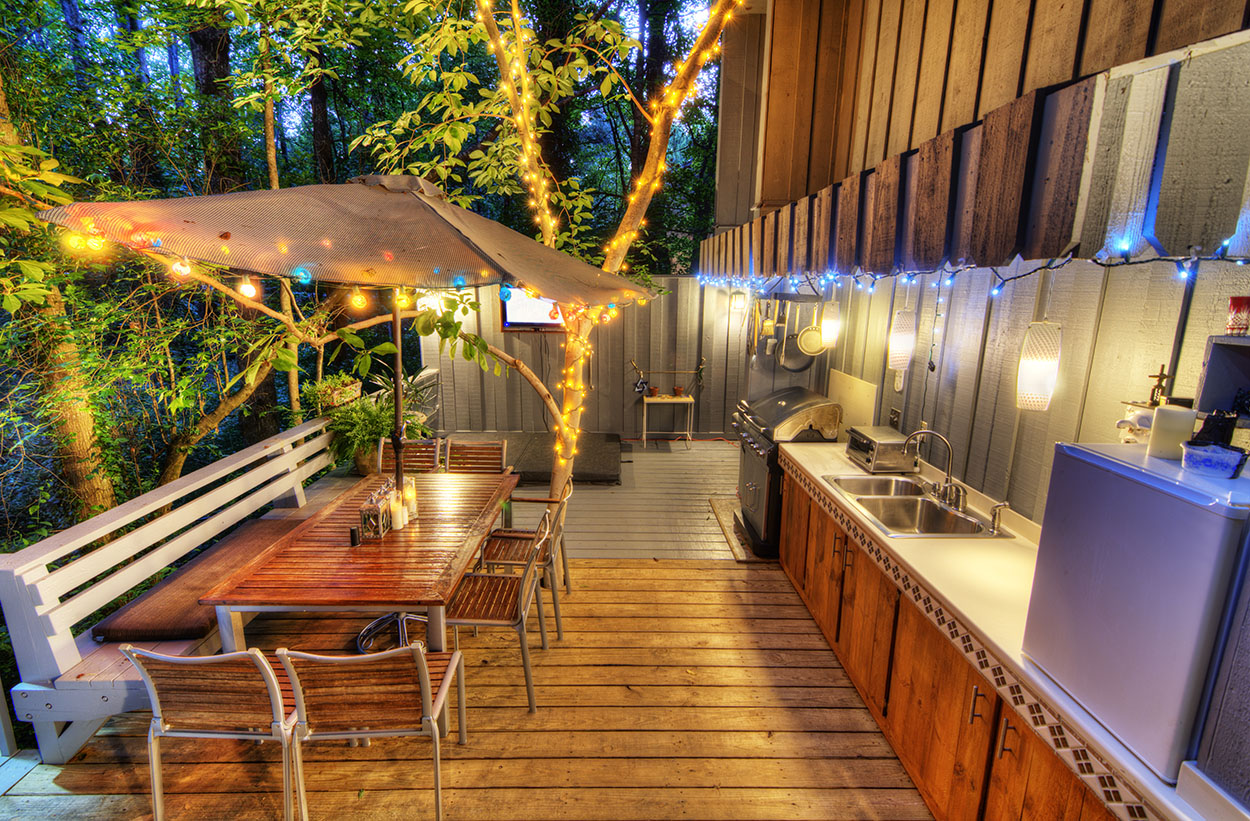 Conclusion
Outdoor deck lighting has the potential to transform your terraced area into your own garden of Eden. Not only are outdoor deck lights helpful in bringing safety to your decking, but the right type of outdoor lighting will also be flexible enough to help you set the right mood for any events you put on in your space.
Browse through YESSS Electrical's excellent range of outdoor deck lighting options to enhance your decking space and learn more about how you can develop your outdoor decking area to match your imagination.