Spotlight Buyer's Guide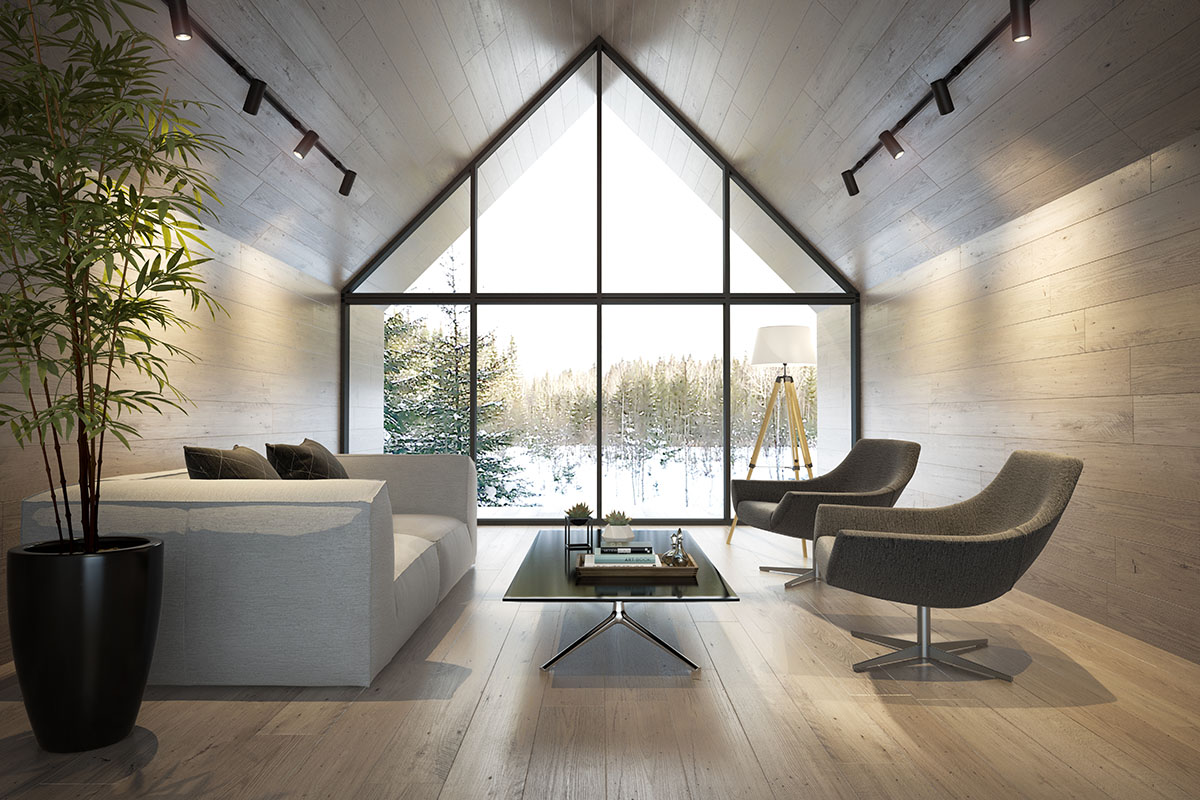 Spotlights are an increasingly popular fixture in many different types of buildings, offering incredible illumination and not to mention style. You can also enhance your levels of energy efficiency with LED spotlights.
From ceiling spotlights to dimmable spotlights, the market is full of options to help you light up your space. In this guide, we'll provide you with all the information you need to buy the best spotlights for your property.
What are spotlights?
Spotlights are a type of light fitting which are usually surface mounted and fixed onto a ceiling or wall. These lights are designed to provide multiple beams of illumination and each spotlight can be adjusted to point in the direction desired. They are the perfect type of lighting for bringing attention to specific details in rooms.

Spotlights can be bought in clusters or as single spotlights, depending on the needs of the property. They are suitable for areas both inside and outside of the home. For example, ceiling spotlights and dimmable spotlights are particularly popular choices for living rooms, bedrooms and kitchens. You can also install spotlights in your garden or decking area - please note, you'll need to ensure that any type of lighting you install outside has a suitable IP rating – IP65 is usually recommended.
What is the difference between spotlights and downlights?
Spotlights are often mistaken for downlights, which are another common type of lighting. The main difference between the two is that downlights, unlike surface-mounted spotlights, are usually recessed into a ceiling or structure, providing a broad spread of illumination in rooms. Downlights feature an LED lamp (light bulb) inside of a metal cylinder which is flush to the ceiling or designed with a decorative trim. They also come in fire-rated downlight and non-fire rated downlight options.

Downlights are typically best suited to open plan spaces in which they can provide general lighting. Meanwhile, spotlights are effective for providing a more targeted light source for areas within a space. For example, shop owners could install spotlights in certain areas of their store to highlight product offers and best sellers.

Pros and Cons of Spotlights
In order to help you decide whether spotlights are a suitable option for your property, below we list the main pros and cons of this type of lighting.
Pros
Excellent option for task lighting
Flexible and adjustable
Energy-saving LED spotlights are available
Available in a range of different sizes, colour temperatures and designs
Suitable for both residential and commercial properties
Can be fitted in a wide range of spaces, such as bathrooms, kitchens and living rooms.
Cons

The lighting range can be limited
Some bulbs can accumulate heat
Not as effective for wide cast lighting as downlights


Types of spotlights & uses
Spotlights can be used around the home for directional lighting and general lighting where needed.
Here are some examples of the ways in which spotlights can be used in both domestic and commercial settings: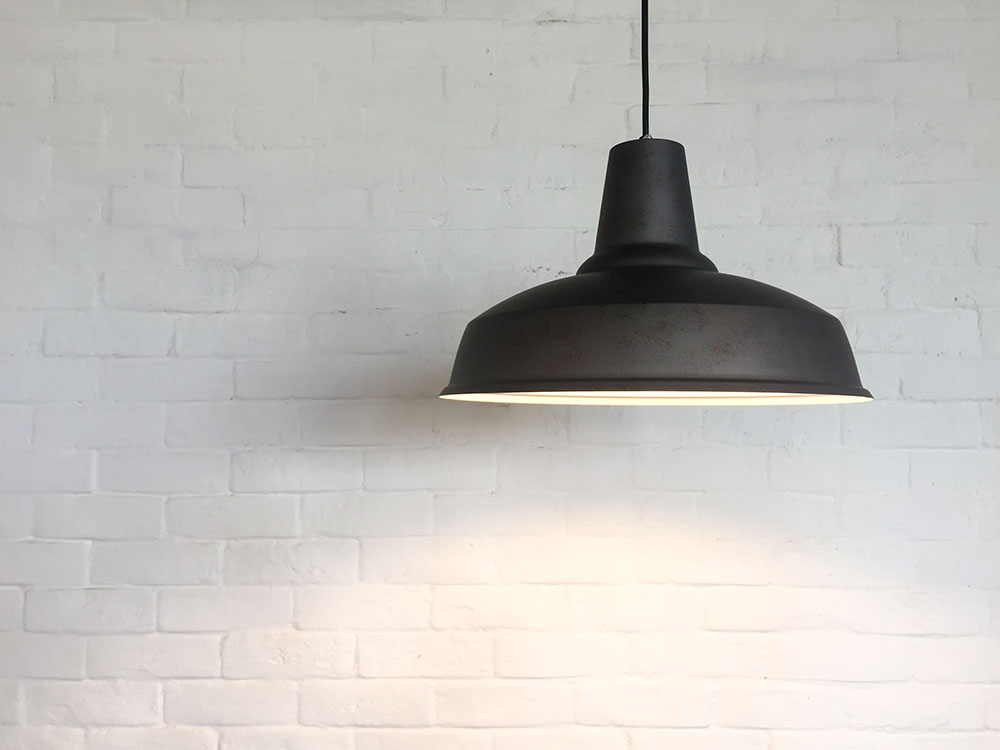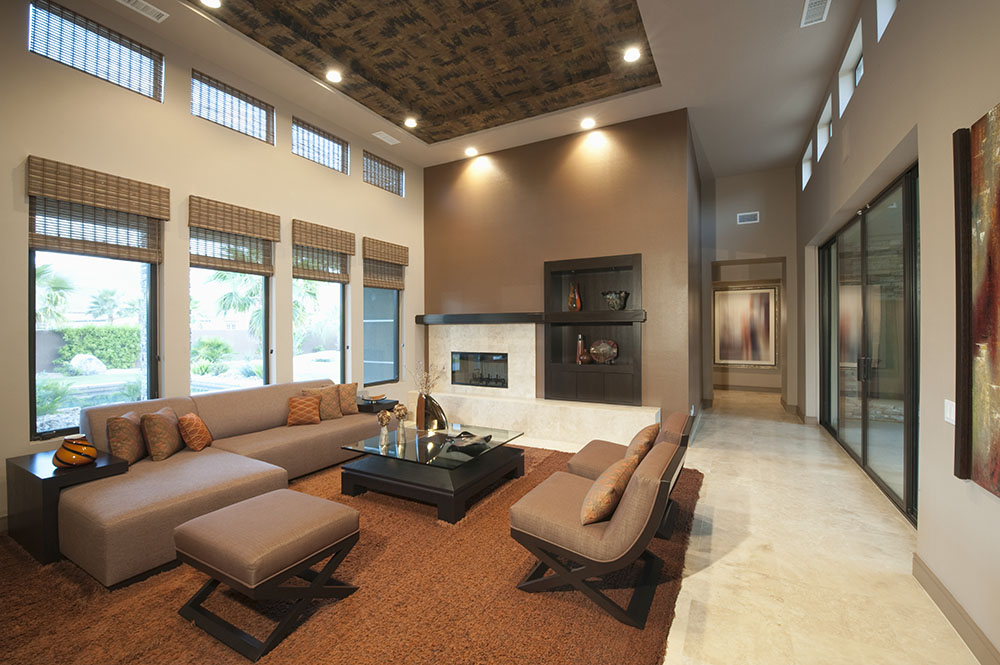 Spotlights for ceilings are both aesthetically pleasing and practical. You can highlight special areas of your space and have the freedom to change the angle of thelighting. Spaces such as hallways, kitchens and bathrooms are common places to have spotlights in ceiling areas.
Bathroom spotlights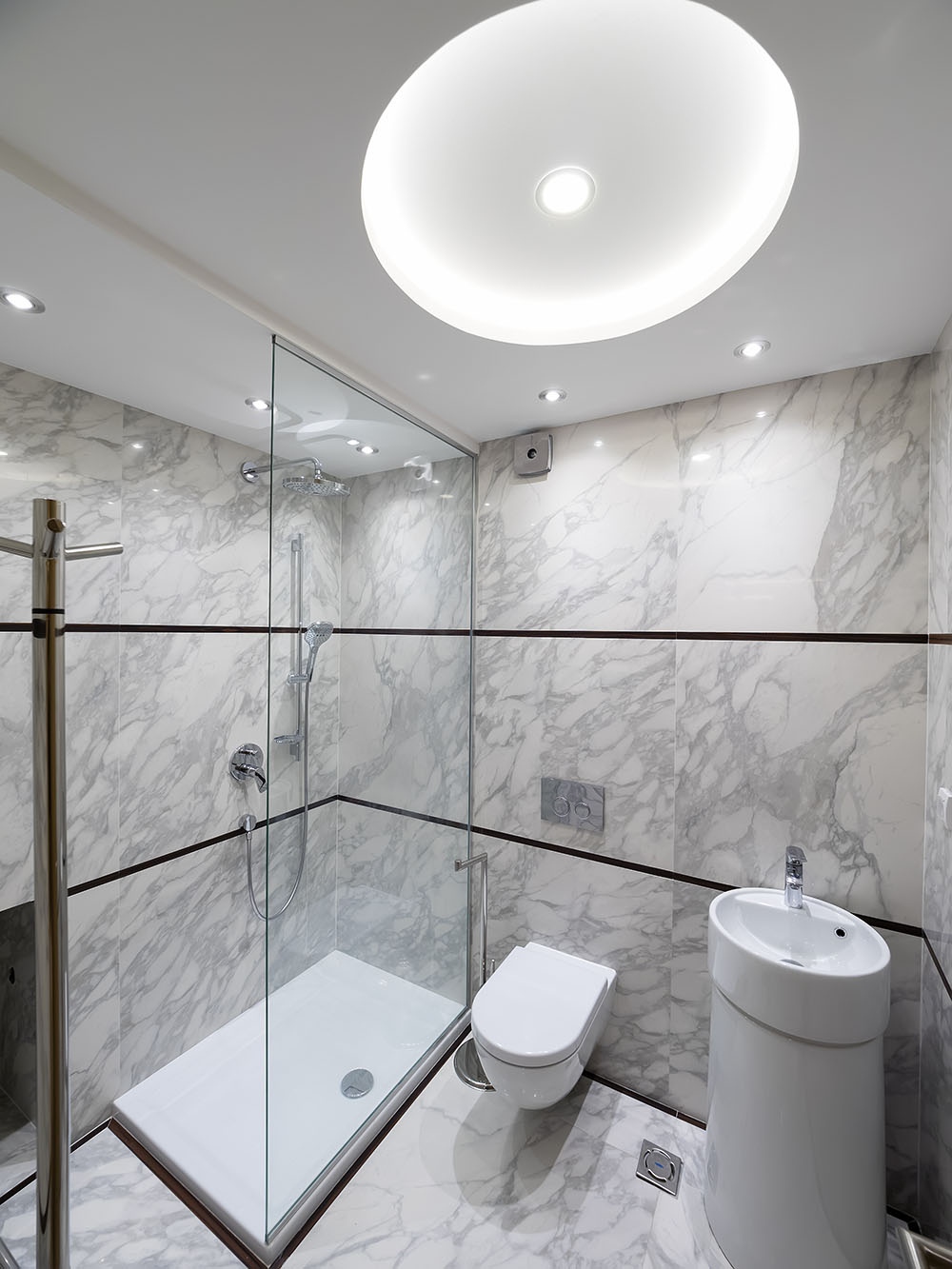 Spotlights for bathroom spaces are fairly common as this type of lighting allows users to highlight certain areas of the bathroom space. For example, you could set one of the lights in the direction of the bathroom countertop so that you have extra illumination by the mirror where grooming takes place. Please note, you'll need to ensure that any type of lighting you install in your bathroom has a suitable IP rating – IP65 is usually recommended.
Kitchen spotlights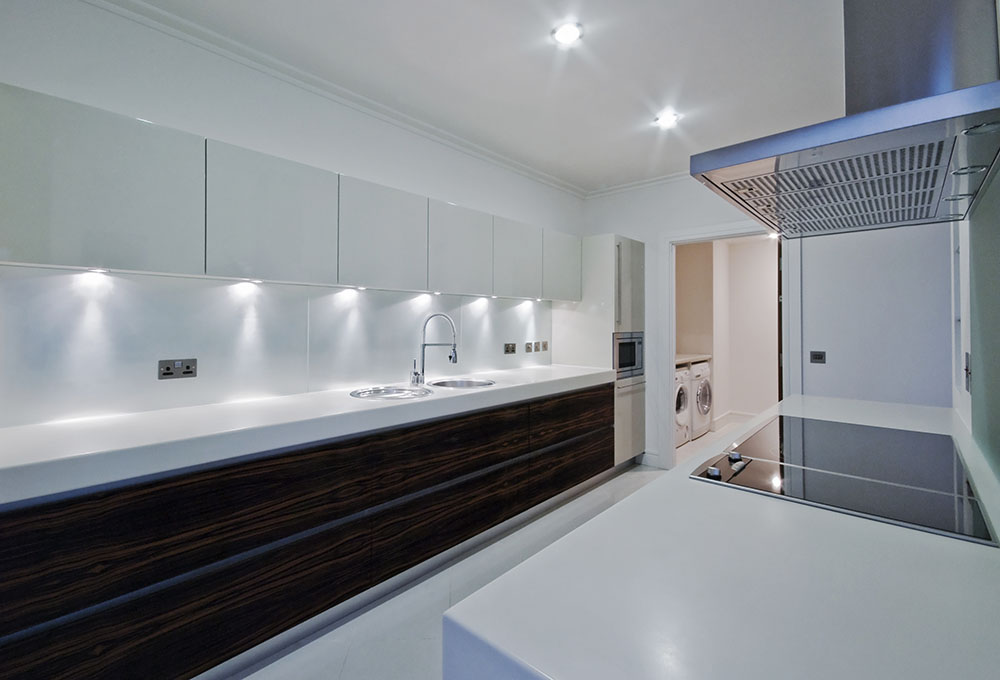 Spotlights are perfect for task lighting. Kitchen spotlights are therefore a popular choice for many households as adding spotlights in kitchen spaces helps to provide extra lighting in those areas where cooking and food preparation takes place. This can enable more clarity when cooking and help to prevent accidents.
Commercial Spotlights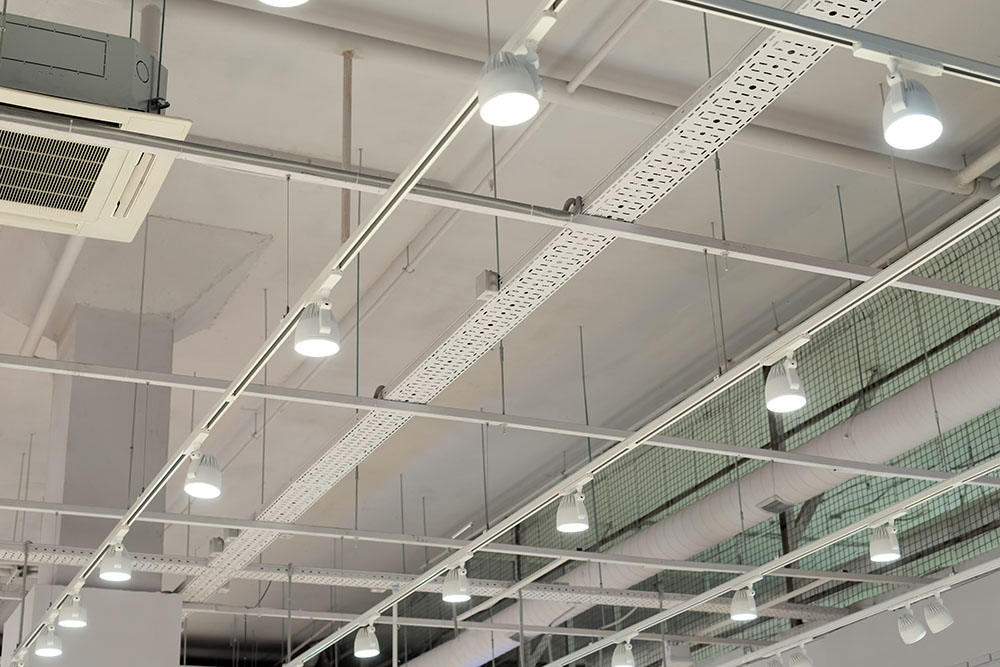 As well as being a common choice for residential properties, spotlights are also a popular feature in commercial settings. Spaces such as restaurants, shops, and showrooms frequently use spotlights to provide effective lighting as well as highlight specific products and areas within the space. At times, both residential and commercial spaces fail to make their spotlights uniform, which can have an impact on the overall aesthetic. Although in some cases, having spotlights in different shapes, sizes and colour temperatures can be effective, it is usually recommended for spotlights to be uniform in order to create a clean and appealing aesthetic.
LED Spotlights
Light-emitting diodes (LEDs) are a highly energy-efficient type of lightbulb which use minimal energy to provide an effective quality of lighting. LEDs are 90% more efficient than standard incandescent lightbulbs. They are also long-lasting, typically providing lighting for periods as long as 25 years.

Although LEDs can be more expensive to purchase, they are definitely a cost-effective option due to the length of time they can last and the savings they offer due to their enhanced efficiency. It is claimed that LED spotlights can help you save approximately £30 per year on energy costs.

Luckily, LED spotlights are available in a range of sizes, styles and colour temperatures. They are also suitable for various settings, as you can often find LED bathroom spotlights, LED kitchen spotlights and commercial LED spotlights.
How to Choose the right Spotlights
There are a few factors that you'll need to consider in order to make the best decision on the type of spotlights needed for your space.

These include:
Beam angle – Do you require narrow beam spotlights or wide beam spotlights? The answer will depend on whether you aim to highlight a particular area or feature, in which case you could select a narrow beam. On the other hand, if you wish to provide general lighting in a larger area, you could opt for wide beam spotlights.
Brightness – A spotlight's brightness is measured in "useful lumens." This measurement conveys the amount of light that falls within a 90 degree cone. The location in which the spotlights are being installed will influence the suitable number of useful lumens. For example, 300-400 useful lumens per square metre is recommended to provide effective natural lighting in kitchens and hallways. Meanwhile, lighting of 700-800 lumens per square metre is typically suitable for worktop areas that require more lighting.
Colour temperature – The colour temperature of your spotlight defines how warm or cool the lighting is in terms of appearance. Typically, you can choose between cool white, which can be described as bright and clear lighting which is particularly suitable for kitchens and bathrooms.
Another spotlight colour temperature option is warm white which offers a soft, subtle glow suitable for lounges, living rooms and bedrooms. Finally, you could choose to get spotlights with a colour temperature of daylight white to create a natural ambience – this is particularly effective in commercial and office spaces.
Style – There are plenty of spotlight styles available on the market. From decorative spotlights to more practical fixtures, single spotlights to spotlight clusters, round plated clusters to spotlights in a line and a variety of spotlight colour finishes such as white, nickel, antique brass and chrome plated.
Standard or dimmable spotlights – Dimmable spotlights are an excellent feature particularly for spaces such as living rooms and bedrooms. Not only can this feature offer aesthetic benefits through mood lighting, but it can also help you regulate your energy usage by controlling the flow of electricity to the LED lightbulb.
Size & number of spotlights – Last but certainly not least, you'll need to consider the size of the spotlights you want for your space as well as the number of spotlights required to provide an effective quality of lighting. You should examine your space to determine which size of spotlight can suitably fit. You should also find out the size of the bulb that can be fitted into the spotlight – the most common type of spotlight bulb is the GU10.
So, how many spotlights do you need? There are a number of ways in which you can determine this. For example, you could follow the one metre rule and separate each spotlight by one metre in all directions to figure out how many spotlights you'll need and where they should be placed.
Choosing Spotlights from YESSS Electrical
YESSS Electrical supplies a range of lighting products, from spotlights to downlights and floodlights. Our decorative spotlight collection features a variety of ceiling spotlights and dimmable spotlights that are available in a range of styles, colours and sizes.
If you're interested in installing spotlights in your domestic or commercial space, browse our excellent collection of spotlight products today. If you need more information on spotlights or any other type of lighting, don't hesitate to contact our expert team for help and advice.
FAQs
Where can you put spotlights?
Spotlights are suitable for a range of different spaces and rooms. From bathroom spotlights to bedroom spotlights and kitchen spotlights, there are a range of different options available to suit your needs. You could also install spotlights in your garden space and decking area to improve your outdoor aesthetic, or you could install them onto your driveway to provide extra illumination whilst driving. Please note, you'll need to ensure that any type of lighting you install outside has a suitable IP rating – IP65 is usually recommended.

Ceiling spotlights are not exclusive to residential properties. They are also often used in commercial spaces such as shops, restaurants and showrooms to provide stylish illumination and directional lighting.

Who can install spotlights?
It is recommended that you seek help from a professional electrician. You could install spotlights into your space but only if you feel safe and competent enough to do so.
What's the best advice for how to wire spotlights?
It is recommended that you seek help from a professional electrician. If you feel safe and competent enough to do so, you can install spotlights using the following steps:
Firstly, cut holes in your ceiling for the recessed spotlights to fit into. Ensure that there are no obstacles like joists in the ceiling.
Secondly, utilise a compass and a pencil to draw a circle on the ceiling where you want to position your spotlights. The typical diameter for domestic LED spotlights is around 80mm. You should then examine for pipes or cables with a detector, then drill a small hole just inside the circle.
Finally, use a hole saw and cut around the marked circle. To be safe, wear a mask and some safety goggles whilst doing this. Remove the plasterboard disk from the ceiling and slot your spotlight into place using the spring clips.
How many spotlights do I need?
It is usually recommended that you use as many spotlights that can be separated within one metre of your ceiling space. To figure out the number of spotlights required for your home, you could also divide your ceiling's height by two to find out how much space should be allowed between each spotlight. So, if your ceiling height is 2.5m, you'd ideally space apart your spotlights by 1.25m.
What are fire-rated downlights?
A fire-rated downlight is a type of light that is designed to slow the spread of fire in a building. When downlights are installed, holes are cut into the ceiling which compromises the structure's fire rating and allows fires to spread more quickly between floors. Fire-rated downlights are created to restore the fire integrity of the ceiling and block the hole that is cut into the structure.
Downlights are manufactured with an intumescent pad which expands when it reaches a certain temperature. This helps to slow the spread of fire.
What are non-fire-rated downlights?
Non-fire-rated downlights are lighting fixtures which do not require a fire rating as they are surface mounted.