OZEV Guide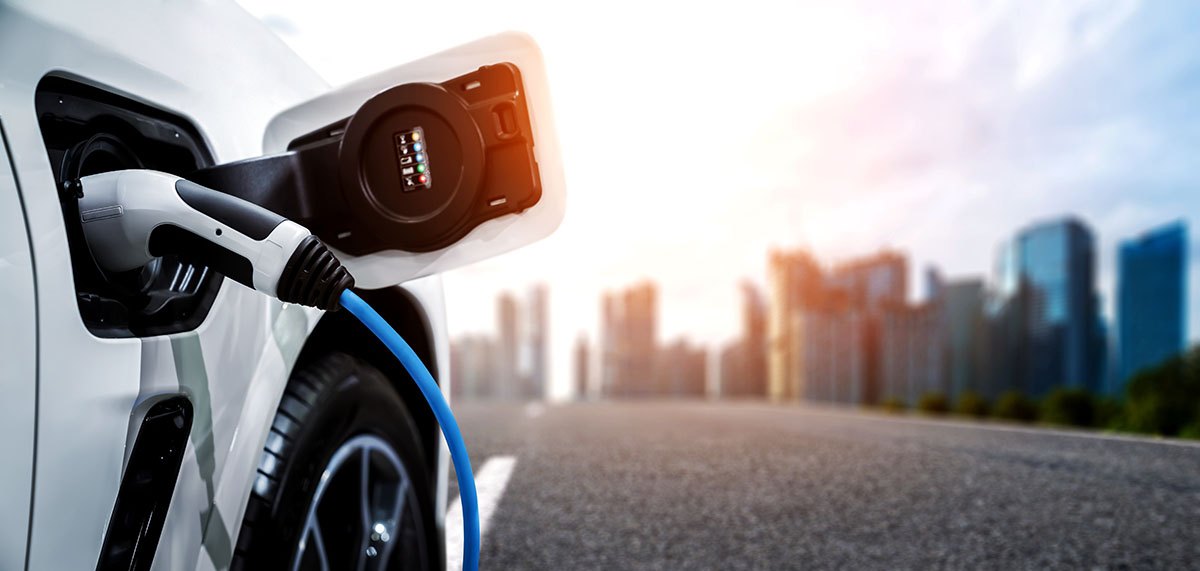 What is OZEV?
OZEV stands for the Office for Zero-Emission Vehicles. This is a government department which seeks to support and facilitate the UK's transmission to zero emission vehicles. This team advocates for the use of plug-in vehicles throughout the UK and they also fund the country's chargepoint infrastructure.
What is the OZEV Grant?
The OZEV grant is a form of funding offered by OZEV to help individuals that own an electric vehicle with the cost of installing a home EV charger. Through the Electric Vehicle Homecharge Scheme (EVHS), eligible applicants can receive £350 in total.
Is the OZEV Grant Still Available?
The OZEV grant is still available. However, as of 1st April 2022, the OZEV grant is no longer available to homeowners who live in single-unit properties. OZEV grant changes have taken place and as it stands, funding is only available to landlords, apartment block owners and social housing providers.

Another element of the most recent OZEV grant changes is the new online system. This web-based system has replaced the former paper-based process that was used previously.
Why is the OZEV grant changing?
The OZEV grant changes have been put in place by the government to help ensure that the onus is placed on property builders and owners to install electric vehicle charging systems, rather than the responsibility being passed onto tenants.

Additionally, the OZEV grant changes have been introduced to rectify gaps that occurred with the previous guidelines. Prior to the changes, funding was not available for certain electric charger car owners or commercial property owners. Thus, the new regulations seek to change this and ensure that more people are able to get the EV charging stations they need installed.
Who is eligible for the OZEV Grant?
After the new OZEV grant changes were introduced in April 2022, those who fit in the following categories are eligible to receive the OZEV grant:

Landlords
Tenants
Social housing providers
Apartment block owners
To qualify, you must:

Live in a rental property or own an apartment.
Own, lease or have ordered a qualifying electric vehicle.
Have access to dedicated off-street parking
Additionally, OZEV changes have also been made to the guidelines for the Workplace Charging Scheme (WCS). In line with the new OZEV changes, only those that fit into the following categories are eligible to receive the OZEV grant through the Workplace Charging Scheme:

Small and medium enterprises (SMEs)
Small accommodation businesses
Charities
B&Bs
Commercially let premises owners
Which Vehicles are available for the OVEZ grant?
The OVEZ grant is available for all full battery electric vehicles. However, some plug-in hybrids may not be considered eligible for the grant depending on their emission levels. In order for a hybrid EV to be accepted as an OVEZ approved vehicle, its CO2 emissions must be below 50g/km.
Here are a few examples of OZEV approved vehicles:
Audi A3 e-tron
BMW i3
Chevrolet Volt
Citroen C5 Aircross PHEV
Cupra Born (58kWh 204PS)
Ford Focus Electric
Hyundai IONIQ PHEV
Jaguar I-PACE
Kia Ceed SW PHEV
Mercedes-Benz ,B250e
There are plenty more OVEZ approved vehicles, visit the OZEV website for more information.
What is the difference between OZEV and OLEV?
OZEV stands for the Office for Zero Emissions Vehicle whilst OLEV means Office for Low Emissions Vehicles. The OLEV department was changed to OZEV in January 2021.
How do I claim the OVEZ grant?
To claim for the OVEZ grant, an EVHS-approved installer is required to apply for the funding on your behalf. You are not permitted to apply for the EVHS grant yourself. This policy helps to ensure that all of the scheme's requirements are met and lowers the risk of applicants filling out forms incorrectly.

Your approved installer will verify that you meet all of the necessary requirements. They'll also check to ensure that your property is suitable.
Once everything has been confirmed, the installer will offset the amount you receive for the grant against the cost of the EV charger installation, then they'll apply for a grant rebate from OZEV. You will be invoiced for the price of the EV charger installation minus the amount for the grant.
What other types of funding are available?
If you find that the OZEV grant is unsuitable for you, or you don't meet its requirements, there are a few other types of funding which may be available to you.
Other types of funding for EVs include:
Plug-in Car Grant (PICG) - This is a discount you could get when you purchase a brand-new low-emissions car.
Workplace Charging Scheme (WCS) - This funding is provided to help businesses with the upfront costs of installing an EV charger on their business premises.
On-street Residential Chargepoint Scheme (ORCS) - This is a form of financial support offered to local authorities that are looking to install on-street residential car chargers.
Cost-Effective EV Chargers at YESSS Electrical
At YESSS Electrical, we supply a range of OZEV approved chargers from leading brands such as Easee, Pod Point and Rolec. All of our EV charging stations are cost-effective and high quality, so you can rest assured that you'll be able to find a suitable option from our range. Whether you're a landlord, tenant or social housing worker, we have a number of domestic EV chargers and workplace EV chargers for you to choose from.

Browse our excellent range of EV charging stations and EV charging accessories today. Alternatively, contact us today on 01924 227941 to find out more about OZEV approved chargers.