EV Home Charger Buyer's Guide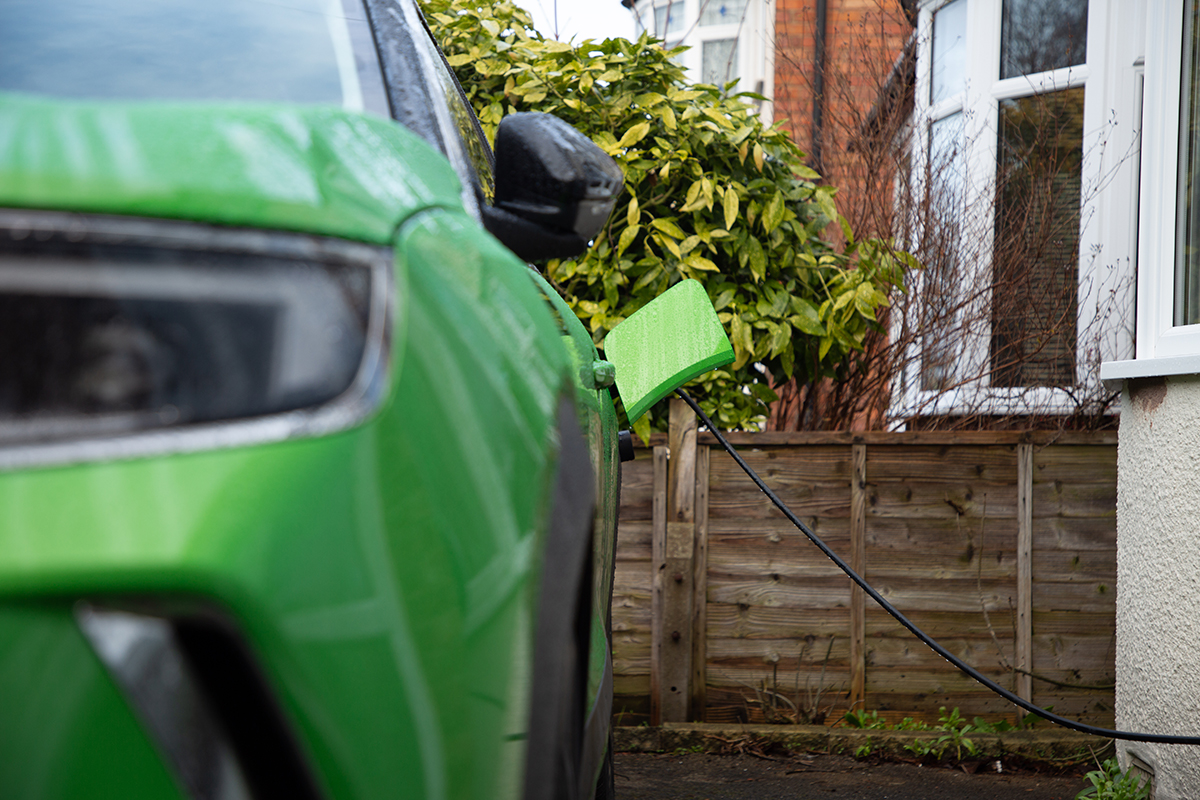 How to choose the best home EV charger
Electric vehicles are becoming increasingly popular due to their eco-friendliness, efficiency and low running costs.
The rising popularity of electric cars has also sparked an increase in drivers looking to purchase their own at home EV charging stations.

If you're looking to buy an electric charger, you've come to the right place. In this guide, we'll provide you with everything you need to know about EV chargers, from their benefits to top brands, costs and guidance on how you can ensure that you choose the best EV charger for your home.
What are the different types of EV chargers?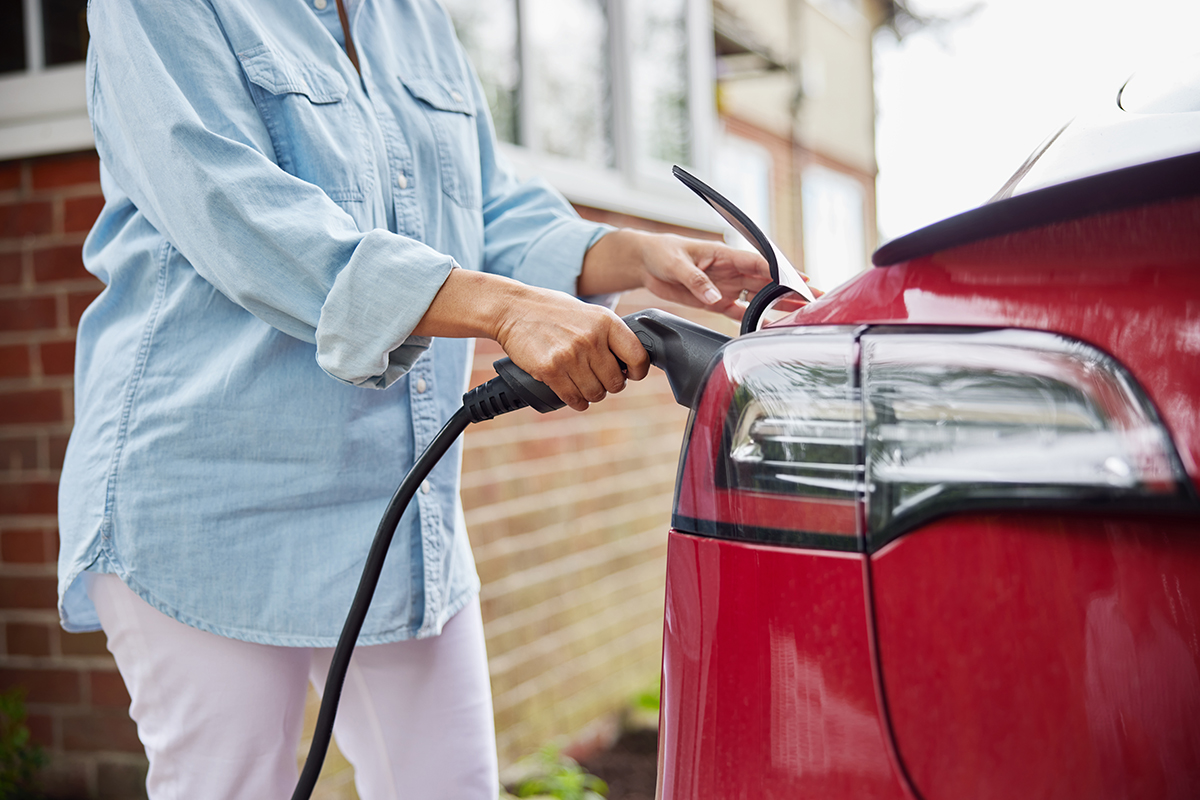 There are two main types of EV chargers, these are:
EV Fast Chargers – Fast EV chargers are usually rated between 7kW and 22kW and they can charge your electric vehicle in 1-6 hours depending on the size of the charger car's battery. Like slow EV chargers, they operate through alternating current (AC) and can be tethered or untethered, however, they can be single or three phase, depending on the connector type. EV fast chargers can be used for car charging at work, home and various other destination charging.

EV Fast Chargers can have two types of connectors:

Take a look at YESSS Electrical's range of fast EV chargers today.

EV Rapid Chargers – Capable of charging an electric vehicle in as little as 30 minutes, EV rapid chargers use three-phase direct current (DC) to provide up to 50kW of power. Some Ultra rapid car chargers can even provide power at up to 350 kW! All rapid EV chargers tend to have tethered cables and due to their high speed charging facilities, they are not typically installed at homes. Instead, they are predominantly found at motorway service stations, petrol stations and other public destinations.

EV Rapid Chargers can have four types of connectors:

Type 2 Mennekes
CHAdeMO
CCS
Tesla Type 2
Take a look at YESSS Electrical's range of EV chargers today.

EV Connector Types
EV chargers can have different charger connector types. In the table below, we highlight the different types of EV charger connections and some of their key features.
| | | | | | |
| --- | --- | --- | --- | --- | --- |
| Connector Type | Current Type | Charger Suitability | Power Ratings | Estimated Range per Hour | Key Features |
| 3 Pin | AC | Slow | 3kW | 8 Miles | Basic form of charging, prolonged charging time, not recommended for long term use |
| Type 1 | AC | Fast | 3kW - 7kW | Up to 25 miles depending on kW | 5 Pins, single phase, no locking mechanism |
| Type 2 | AC | Fast | 7kW - 22kW | Up to 75 miles (AC) | 7 Pins, standard connector across Europe, common for new EV car models, featured locking mechanism, single phase or three phase |
| CHAdeMo | DC | Rapid | 50kW - 100kW | Up to 150 miles per half hour depending on kW | Original connector for DC |
| Combined Charging System (CCS) | DC | Rapid | 50kW - 350kW | Up to 525 miles per half hour depending on kW | Neat 2 x Type 2 pins, powerful, popular DC connector |
Find out more about EV connectors and cables in our informative EV Cables Buyer Guide.
Why buy a home EV charger?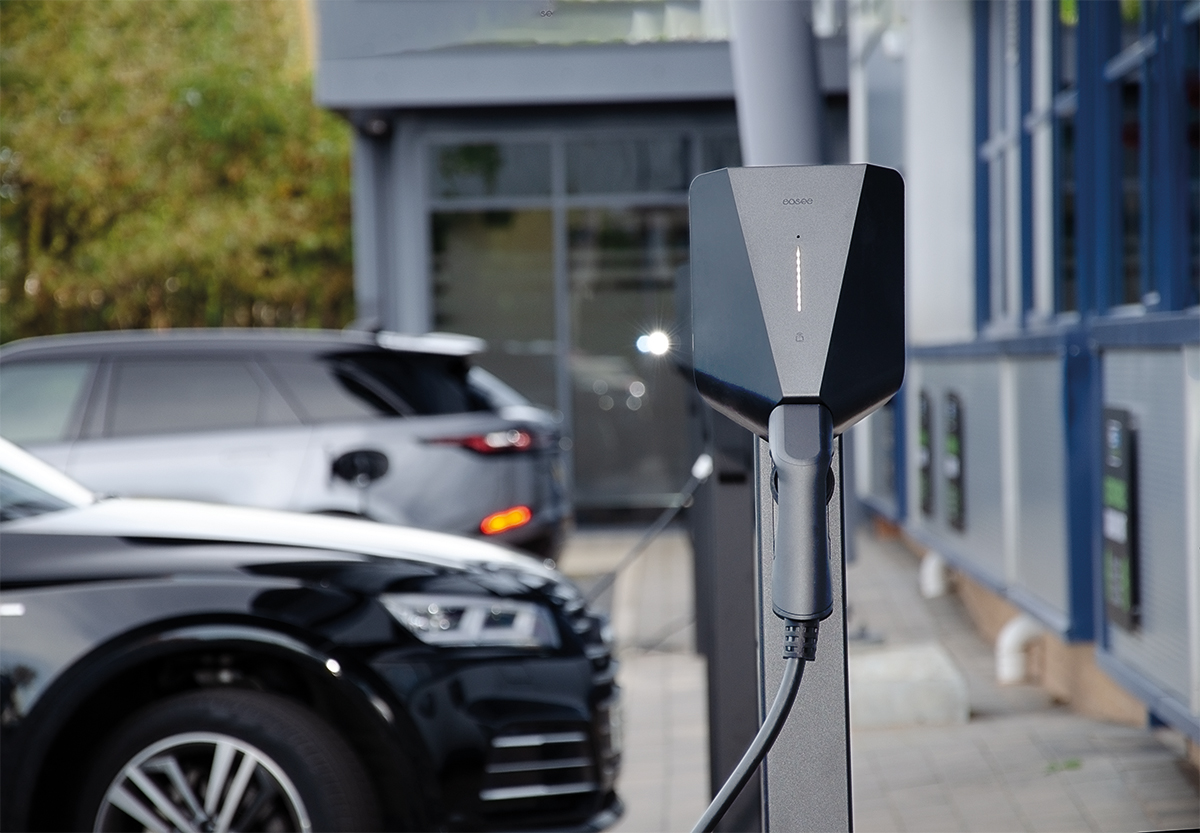 In order to keep you on the move, your electric car needs to be charged sufficiently. The last thing you want is to be left stranded because you failed to power up.
One of the best ways to ensure that your electric vehicle never runs out of charge is to invest in your own home EV charger. Getting a home EV charging station installed onto your property can have a number of benefits. We'll go through these below.

Key benefits of home EV chargers

Convenience – You can save time and energy (in both senses) by charging your electric vehicle at home instead of having to travel to a public charging point. There'll be no waiting time at your home car charging point and you won't have to rely on the service of others in order to get your vehicle fully charged.
Low cost - With an at home charging station, you can get an unlimited supply of electricity for your charger car at a lower cost. Electric vehicles are generally cheaper to run than petrol and diesel cars, but you can make even more savings by using your own electricity supply to charge your car.
Top tip – Households on Economy 7 metres can benefit from lower electricity rates during off-peak hours. This means that you can charge your electric vehicle overnight and get cheaper rates!

Faster charge – An at home EV charger could charge your electric vehicle quicker than a fast public charging point. On average, home EV chargers can take anywhere between 1 and 7 hours to charge your vehicle and you can spend this time in the comfort of your own home instead of waiting around at your local charging point. Granted, public rapid chargers could charge an EV in as little as 30 minutes, but again, they're less convenient and more expensive to use.
Eco-friendly – Electric vehicles and PHEVs (plug-in hybrid vehicles) are notoriously better for the environment than petrol and diesel cars, due to reduced carbon emissions. But did you know that you can lower your carbon footprint even further by selecting a renewable energy tariff? This way, the energy that you use to power your electric car can contribute to sustainable energy sources.
Helps to preserve battery efficiency – With a home charging station you can create a more effective charging schedule for your electric vehicle. Sporadic charging at public stations will eventually begin to affect your car battery's efficiency. It is recommended that you charge your car battery to almost full when needed, and this can be managed efficiently at home.
Safety – You're likely to feel significantly safer when charging your electric vehicle at home than at a public charging station. At home, you're less susceptible to car theft, vandalism or damage, especially if you have security measures in place. A home charging point can therefore provide you with added peace of mind in knowing that both you and your car are safe.
Can increase property value– With the increasing popularity of electric vehicles, getting a home EV charger installed at your property could prove to be a great unique selling point. If you ever decide to rent or put your property on the market, your home charging station could increase its appeal to prospective tenants or buyers.


What to consider when buying an EV charger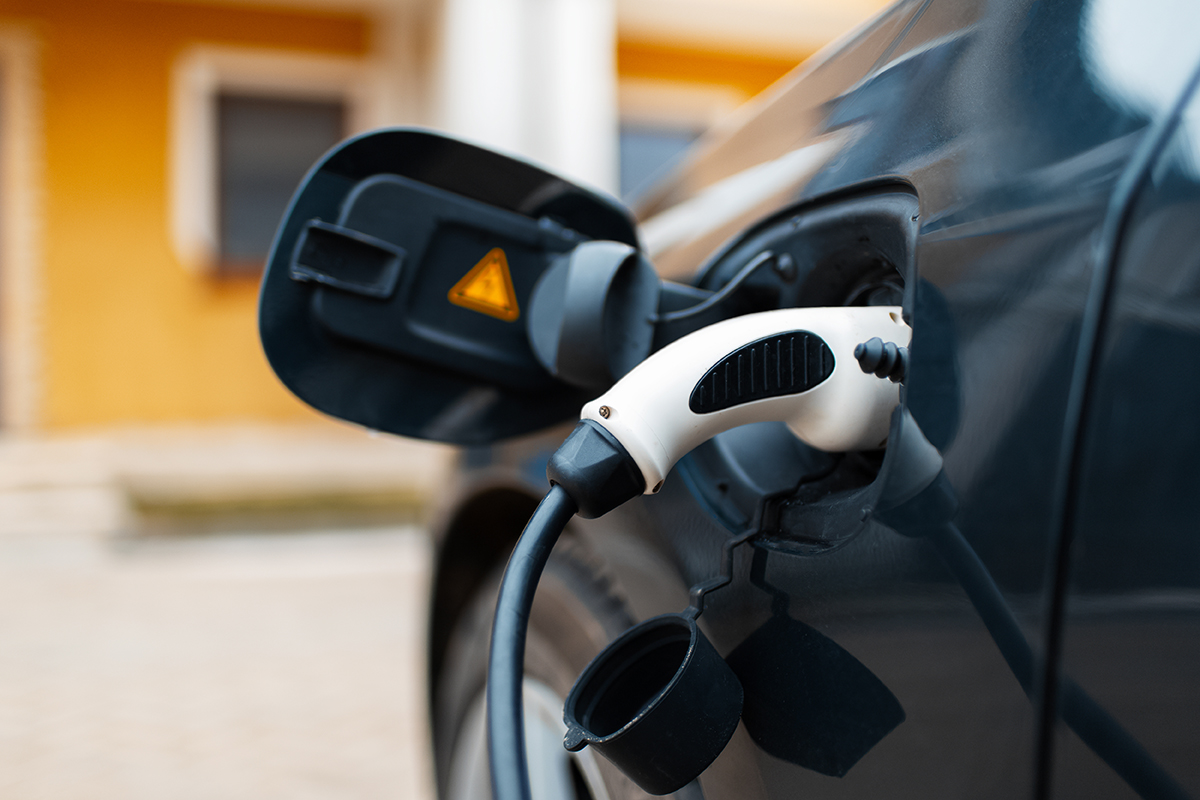 When purchasing an EV charger, there are a number of factors that you should consider in order to ensure that you buy the best car charger for your needs.
Here are some of the main factors that we recommend you consider before purchasing a new EV charger:

1. Charging Speed

Charging speed is a key factor to consider when getting a new home EV charging station installed. Home EV charging units can range 3kW to 22kW, and the higher their power range, the faster they can charge your vehicle. For instance, a 3.7kW wallbox charger could fully charge a Nissan Leaf EV with 40kWh battery in approximately 13 hours, providing you 168 miles of range over one night. Meanwhile, a 7kW system could do this in fewer than 6 hours, and a 22kW charger could provide complete charge in less than two hours.

2. Tethered or Untethered

Another key factor to consider is whether you want to opt for a tethered or untethered wallbox charger.

Tethered chargers are those which come equipped with a cable attached to the charger, much like standard petrol and diesel pumps. These chargers tend to be more convenient as you don't have to fish out your cable every time you need to power up your vehicle, however, as the cable is included, there's a chance that your wallbox charger could be rendered unusable if you purchase a vehicle that requires a different type of connector.

With untethered car chargers, the EV charger cable is not included as part of the charger. Instead, you'll need to get your own charging cable (this is usually included with the purchase of the electric vehicle) and manually connect your vehicle to the charger. Due to this extra step, untethered chargers are typically viewed as a less convenient option than tethered chargers. However, untethered wallbox chargers are more future proof than tethered chargers, as should you decide to purchase an electric car that requires a different type of connector, you can simply upgrade the plug configuration instead of having to purchase a completely new wallbox charger.

3. Location

You'll need to select a suitable location at your property for your EV charger to be installed. Most car charger installations require off-road parking such as a driveway or garage. You'll also need to ensure that it is positioned close enough to an electricity panel to get power. If you're unsure about where you should get your EV charger installed, your qualified electrician should be able to provide you with the advice you need.

4. Costs

How much is an EV charger? This is likely to be one of the first questions on your mind if you're thinking about getting a car charger installed at your property. When getting a home charging station installed, it's important that you consider your budget. Depending on the model, EV chargers can cost from £400 up to £1000, this figure can increase when installation fees are added. Total costs will depend on the brand and model you select.

When choosing a home EV charger, you should avoid simply selecting the cheapest option, as this could compromise your system's efficiency and performance. An EV charger is a long term investment, so you should ensure that the product you choose is a suitable fit for your needs.

5. Brands
There are plenty of EV charger brands available for you to choose from. At YESSS Electrical, we stock some of the leading car charger brands on the market. Here's a list of some of the popular EV charger brands we supply:

Take a look at YESSS Electrical's comprehensive range of home EV chargers today or give us a call to discuss your needs. You can also visit one of our branches to take a look at our range and try out some of our on-site EV car chargers, completely free of charge!