Project EV
We have the Pro-Earth Project EV charger available to purchase here at YESSS Electrical. Modern and durable, with full electrical protection, the Project EV Pro-Earth charger is the perfect compact electric vehicle charging solution.
Project EV manufactures a range of versatile EV chargers perfect for all hybrid and electric cars. Featuring cutting-edge technology and the option to use solar energy to charge your EV, the Project EV Pro-Earth charger is one of the smartest on the market. Take a look at the Pro-Earth Project EV charger below for more information.
(read more)
(read less)
Displaying products
1 - 2 of 2 in total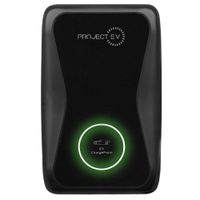 7.3kW Pro Earth Wall Charger Unit, 32A, Type 2, 1 Outlet, IP65
EVA-07S-SE-BLK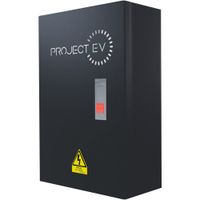 125A Pro Earth Interface
EV-PROI-125A
With the FREE Project EV app, you can customise your charging rates by choosing to prioritise off-peak charging and benefit from lower energy costs. With the smartphone app, you can also manage and control multiple Project EV chargers.
At YESSS Electrical, we stock the 7.3kW Project EV Pro-Earth Type 2 EV charger. The Pro-Earth Project EV charger comes with a five year manufacturer warranty. This compact, sleek EV charger features solar compatibility, a cable lock system for added security and a dynamic load balancing system that allows you to safely balance the consumption of your EV charger and other electrical appliances to prevent power outages.
The Pro-Earth Project EV charger is compatible with every electric vehicle that has a Type 2 socket. With a charging rate of 7.3kW, the Pro-Earth EV charger can charge your EV with up to 30 miles of range per hour. Here are some of the top features of the Pro-Earth Project EV charger:
Full electrical protection: water and weather resistant, IP65 protection rating and over/under temperature protection
Simple and easy to install: includes built-in earthing protection which avoids the need for an earth stake to be installed resulting in a neater and safer installation
Modern and compact design
Intelligent: power adjustment, emergency stop feature, WiFi monitoring
Smartphone app controlled: free app on android and iOS<
Solar compatibility