ES
E27 bulbs, also known as ES bulbs or the Edison screw bulb, are one of our most popular types of bulbs sold here at YESSS Electrical.
ES bulbs have a threaded 27mm base which is compatible with most screw-in fixtures. The ES light bulb is one of the most popular fittings for lamps, overhead fixtures and feature lights. The E27 bulb is not only simple to install but also comes in a variety of shapes, sizes, and colours so you can find the best match for your home.
Choose the best shape to suit your light fitting today. At YESSS Electrical, we stock all different types of E27 bulbs, including the E27 led bulb and ES halogen bulb. Depending on the type of ES light bulb you choose, they can last up to 20 years.
Our range of ES light bulbs are perfect for all light fittings that require an E27 bulb. Browse our range of affordable and high quality ES light bulbs below.
If you have any further questions please do not hesitate to contact the team at YESSS Electrical.
(read more)
(read less)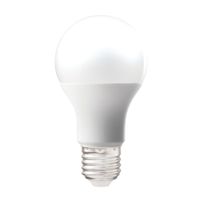 10W LED Lamp, ES [Pack of 10]
E56262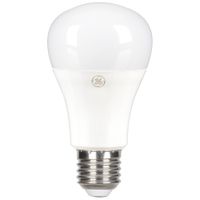 LED Gls 7W Dimmable Es 827
93010067